Politics
2021-October-31  13:23
Iran Urges Full Elimination of N. Weapons in World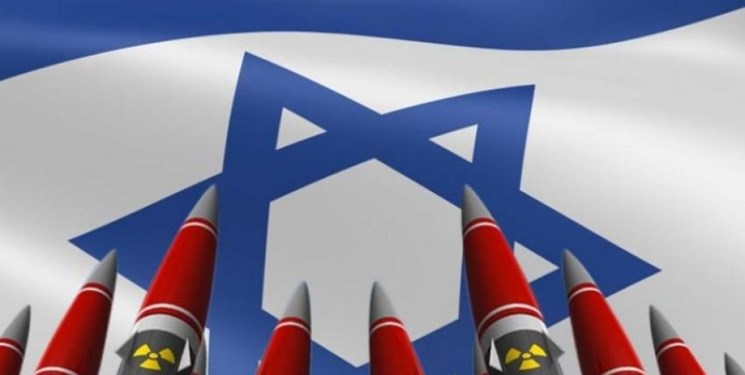 TEHRAN (FNA)- Iran's Ambassador and Permanent Representative to the United Nations Majid Takht Ravanchi called on the international community to seriously pressure for the total elimination of nuclear weapons throughout the world.
Global nuclear disarmament would be done if there was political will to do so, Takht Ravanchi said on Sunday.
Iran's biennial draft resolution entitled 'Follow-up to nuclear disarmament obligations agreed to at the 1995, 2000 and 2010 Review Conferences of the Parties to the NPT' was approved in the First Committee of the UN General Assembly on Thursday October 28.
The draft resolution would be introduced to the General Assembly next month to be put on a final vote.
In part of the resolution proposed by Iran the implementation of the decision of the NPT Review Conference in 1995 to establish a nuclear-weapon-free Middle East is emphasized.
The decision calls on Israeli regime to join the NPT and accept the International Atomic Energy Agency's monitoring of its nuclear facilities.
Elaborating on the potential timing and mechanisms provisioned in the draft resolution, Takht Ravanchi said that it was a subject that should be decided on in Review Conferences of the NPT and among nuclear states themselves.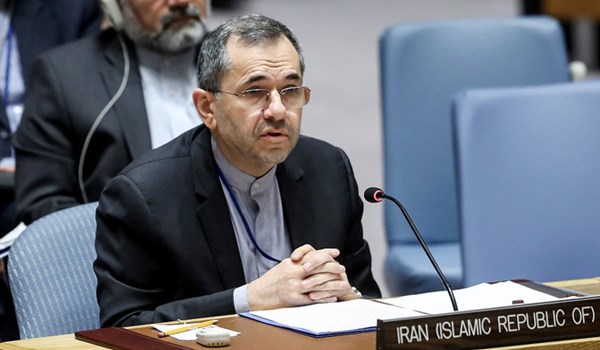 When the NPT was implemented in 1970, he said, the nuclear weapons states party to the treaty committed to eliminate their nuclear weapons, but they have refused to accept any timing on political grounds.
Takht Ravanchi noted that the quality and conditions for possible use of nuclear weapons have changed in contrast to the commitments of nuclear weapons states, although the number of such weapons has decreased.
Asked about security assurances provisioned in Iran's draft resolution, the diplomat said that there were generally two types of assurances.
Positive security assurance refers to a condition that a nuclear weapons state would help a non-nuclear country when attacked by another nuclear weapons state, Takht Ravanchi explained.
He went on to add that negative security assurance, on the other hand, refers to the condition that a nuclear weapons state wouldn't attack a non-nuclear country by nuclear weapons.
Iranian envoy in the UN said that the assurance mentioned in Iran's draft resolution was meant to be negative security assurance, requiring nuclear weapons state to give assurance that they wouldn't use nuclear weapons against non-nuclear states.
Iran's draft resolution was approved by 108 yes votes, Takht Ravanchi said, adding that he expected it to be approved even more strongly in the General Assembly.
Takht Ravanchi had also on Saturday blasted certain states for possessing nuclear weapons, and called for bringing them to task for not abiding by their commitments.
He made the remarks after the UN Disarmament and International Security (First Committee) approved the resolution presented by Iran.
"Unfortunately, nuclear weapons holders are unwilling to live up to their nuclear disarmament commitments and only try to justify that the necessary ground is not ready for nuclear disarmament," the Iranian ambassador said.
He reiterated that their justification cannot be bought, and said, "They committed themselves to nuclear disarmament in 1970, and this is not justifiable."