Society_Culture
2021-October-31  13:56
Iran Licenses Emergency Injection of 2 Home-Made Anti-Coronavirus Vaccines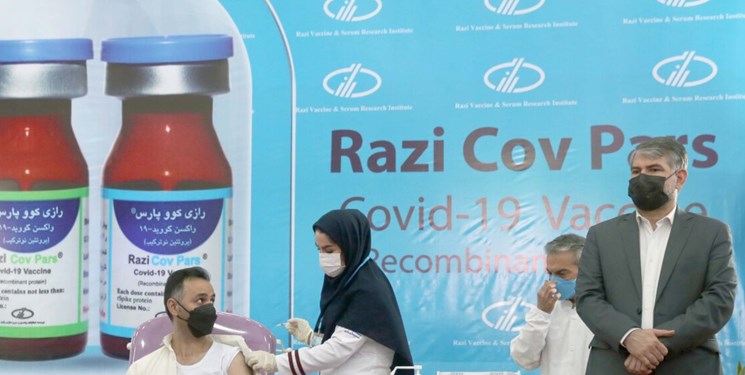 TEHRAN (FNA)- Iran on Sunday issued the license for the emergency use of 2 homegrown coronavirus vaccines, Razi COV-Pars and Fakhra.
Iran's Food and Drug Administration (IFDA) issued permission for voluntary injection of COV-Pars and Fakhra vaccines after successful third phase of the human trial.
Razi COV-Pars is a recombinant protein subunit vaccine containing the COVID-19 spike protein. It reportedly tutors the immune system against the virus by producing antibodies.
The vaccine includes three doses. The first two doses are said to be injectable, whilst the third dose is intranasal.
Also, Fakhra is an inactivated virus-based vaccine, and requires two doses given by intramuscular injection 14 days apart.
Iran had in June issued the license for the emergency use of its first home-made vaccine, COV-Iran Barekat.