Politics
2021-October-31  18:45
Iran: Removal of Sanctions Prerequisite to Negotiations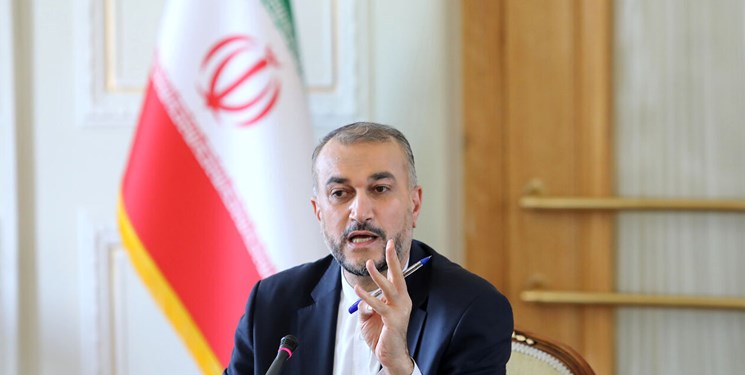 TEHRAN (FNA)- Iranian Foreign Minister Hossein Amir Abdollahian underlined that the future of talks between Iran and Group 4+1 will depend on the removal of the unilateral sanctions imposed against his nation.
"Returning to the nuclear deal, officially known as the Joint Comprehensive Plan of Action (JCPOA), needs serious determination among US officials and President Joe Biden can issue an executive order to return to the point that his predecessor Donald Trump withdrew from the international agreement," Amir Abdollahian said.
He, meantime, reiterated that the diplomatic apparatus of the Islamic Republic will not tie the fate of the country and the Iranian people to the 2015 nuclear deal or any foreign state, because common interests are considered as criteria of interactions.
In 2018, the US left the Joint Comprehensive Plan of Action (JCPOA), a historic nuclear accord that had been clinched between the Islamic Republic and world powers three years earlier.
Upon leaving the deal, the US also reimposed the inhumane sanctions that the agreement had lifted.
Washington's allies in the accord—the UK, France, and Germany—have bowed under the US pressure, toeing the sanction line closely.
So far this year, six rounds of negotiations have taken place in the Austrian capital to examine the prospect of the sanctions' removal. The talks are expected to pick up where they left last time.