Economy
2021-November-6  14:32
Iran, Venezuela to Broaden Cooperation in Tourism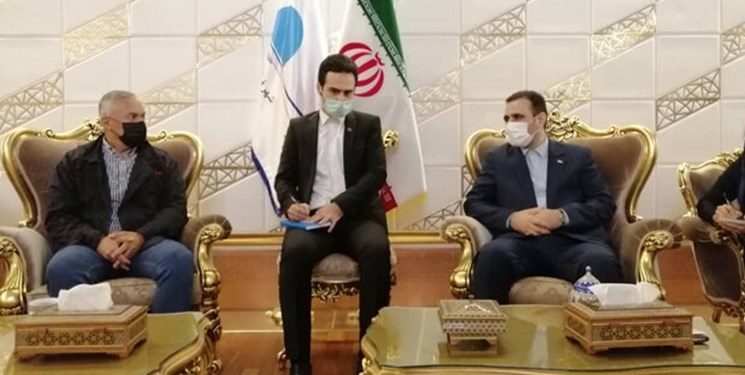 TEHRAN (FNA)- Senior Iranian and Venezuelan officials in a meeting in Tehran on Saturday discussed ways to further increase cooperation between the two countries in the field of tourism.
The meeting was held between Iran's Deputy Minister of Cultural Heritage, Tourism and Handicrafts Ali Asqar Shalbafian and Venezuela's Minister of Tourism and Foreign Trade Ali Padron.
During the meeting, the two sides discussed a joint tourism cooperation program between the two countries of Iran and Venezuela. 
Shalbafian, for his part, said that Iran and Venezuela can enjoy the upcoming tourism opportunities, such as attending a tourism fair, exchanging information and consensus to overcome the global corona challenge by holding joint meetings, adding that the two countries can also hold some tours for tour guides. 
The two sides also announced their readiness to develop tourism relations between the two countries, as well as to strengthen interaction in order to provide solutions to the coronavirus crisis in the tourism industry.
Iran and Venezuela have increased efforts to further expand ties and cooperation amid the US sanctions and pressures on both states.
Venezuelan President Nicolas Maduro is due to visit Iran in the near future, the Latin American country's Foreign Minister Flexia Plasencia announced in October, and further called for expansion of bilateral relations between the two countries.
Plasenica made the remarks in a joint press conference with his Iranian counterpart Hossein Amir Abdollahian in Tehran.
"We agreed to draw a roadmap for 20 years of cooperation between the two countries. The Venezuelan president will visit Tehran in the coming months, during which a 20-year cooperation document will be signed," the Venezuelan foreign minister said.
"Iran-Venezuela relations are strategic and I am glad to announce that we can hold a meeting of the joint commission in Tehran before the end of this year," he added.