Politics
2021-November-12  18:13
Senior Cleric Warns of US Plots after Withdrawal from Afghanistan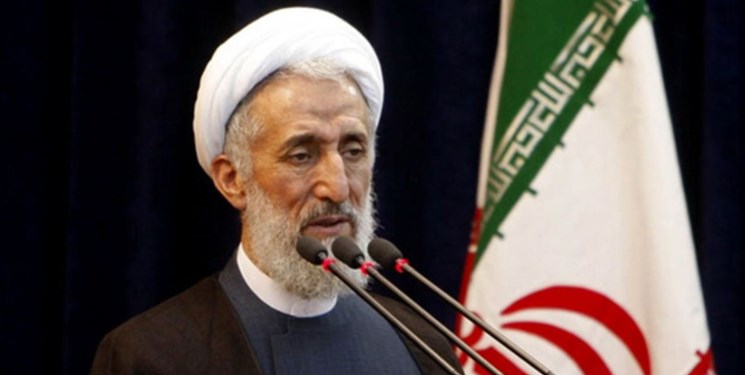 TEHRAN (FNA)- Tehran's provisional Friday Prayers leader Hojjatoleslam Kazzem Seddiqi warned that Washington's withdrawal from Afghanistan has not ended the US plots and mischief against the regional states.
"The US has fled from Afghanistan but its conspiracies still remain and it has put sowing discord (among the regional people) on the top of its agenda," Ayatollah Seddiqi said during today's Friday Prayers sermon in Tehran held with prayers respecting social distancing regulations and health protocols amid the coronavirus epidemic.
"Our wish, firstly, is an independent and strong Afghanistan, and secondly, we want our border security will not to be distorted. Also we want protection of the rights of the Shiites of Afghanistan and formation of an inclusive government in the country with the participation of all groups," he added.
Ayatollah Seddiqi also referred to the situation in Iraq, and said, "Iraq is one of the highly important issues to the Islamic world and the Shiites."
He warned of certain world states' animosity towards the Islamic world, specially the Shiites, and said, "We condemn firing at peaceful demonstrations and we call on the Iraqi government and judiciary to pursue this issue."
"The bombing and drone attack on the house of the Iraqi Prime Minister is also suspicious and we expect the issue to be pursued. The issue of the Iraqi elections should also be resolved through legal channels," the senior cleric said.
In relevant remarks on Monday, Iranian Foreign Ministry Spokesman Saeed Khatibzadeh said that formation of an all-inclusive government in Afghanistan is a serious demand by the international community.
Khatibzadeh made the remarks in a press conference, responding to a question about Iran's stance on recognition of the Taliban.
"We cannot talk now about the legitimacy of the governing body of Afghanistan. An inclusive government, including all groups and ethnicities in Afghanistan, is what the international community is waiting for," he underlined
"The governing body in Afghanistan knows Iran's positions. We ask them to act as the responsible governing body," Khatibzadeh said.