Politics
2021-November-14  15:27
MP Underlines Jewish Community's Support for Iranian Athletes Abstaining Competition against Israeli Opponents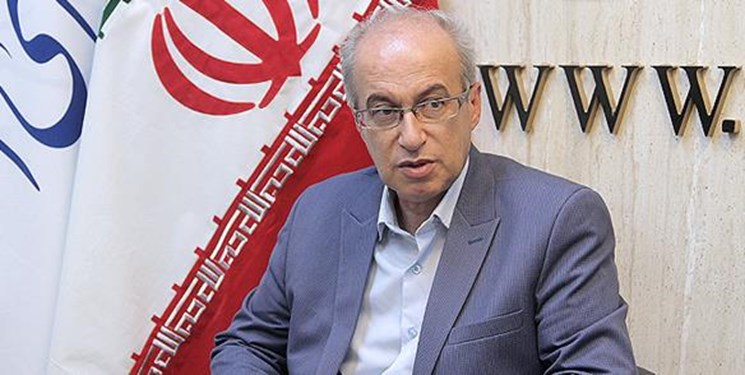 TEHRAN (FNA)- Representative of the Iranian Jewish community at the parliament Homayoun Sameh Yah stressed that Iran's Jewish Society supports the athletes who refuse to compete against their Israeli opponents.
"Today, abstention from rivalry against Zionist athletes is not limited to Iranian athletes, and athletes from other countries are not either willing to face the sports representatives of the child-killing regime," Sameh Yah told FNA on Sunday.
"The Iranian Jewish Society approves the measure by Iranian athletes who withdraw from competitions against the athletes of the Zionist regime and supports this worthy and favorable behavior," he added.
Sameh Yah also stressed the necessity for the government to increase legal and diplomatic support for the Iranian athletes who refuse to compete against the Zionists as emphasized by Supreme Leader of the Islamic Revolution Ayatollah Seyed Ali Khamenei.
In September, Ayatollah Khamenei had called on the Iranian foreign and sports ministries as well as the judiciary to support the athletes, even foreign ones, who refrain from recognizing the Zionist regime of Israel.
Ayatollah Khamenei made the remarks, addressing the medal winners from among the Islamic Republic of Iran's participants at the 2020 Tokyo Olympic and Paralympic Games.
Ayatollah Khamenei described non-recognition of the criminal Zionist regime in sports fields as a very important issue, saying, "The illegitimate Zionist regime is trying to gain legitimacy by participating in international sports arenas, and the world arrogance is also helping it in this regard, but respected sports officials and athletes should not be passive in this area at all."
Referring to the reciprocal actions of the Zionist regime and its supporters to deprive the athletes of the competitions, the Leader said, "The Ministry of Sports and the Ministry of Foreign Affairs and the legal systems should pursue this issue through legal means and support the athletes of the country and even the Muslim athletes of other countries, such as the Algerian athlete who was recently banned."