Politics
2021-November-16  11:26
President Declares Iran's Access to Assets in Foreign States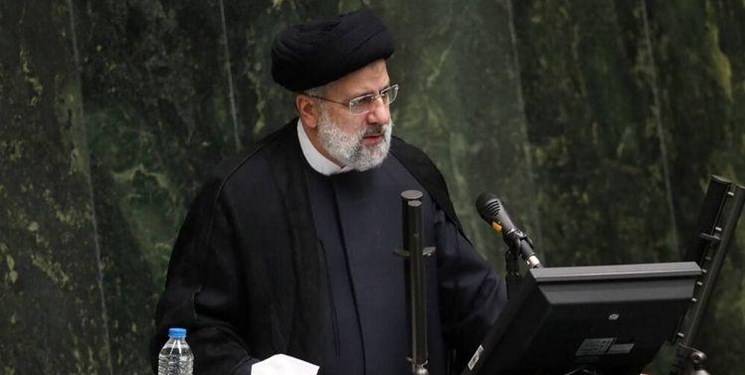 TEHRAN (FNA)- Iranian President Seyed Ebrahim Rayeesi said on Tuesday that his government's efforts to free the country's resources outside Iran have yielded positive results.
"In the beginning, the government had problems with selling oil, but now the situation has improved and I can only say that the government has access to its resources in other countries," Rayeesi said, addressing the lawmakers in a session to defend his nominee for the Education Ministry.
He added that the government has formed a council for all the problems of the country, including employment, and studies have been conducted to resolve the problem.
Rayeesi also referred to Iran's interaction with the world, and said, "Since the very beginning, the government had emphasis on interaction with the world, and now we witness that the government is reviving its relations with the neighbors and therefore, interaction with the world is progressing."
After taking office in August, Iran's Oil Minister Javad Oji promised that "good things will happen in the field of selling Iranian oil in the coming months". Now some 100 days since the inauguration of the new administration, Iran has boosted its oil exports to the extent that credits Oji with having achieved his promise.
Oji ruffled some feathers when he said Iran was strongly determined to increase its oil exports "despite the and illegal US sanctions", but the question raised then was: Would Iran overcome the sanctions regime and redeem its traditional title of a major oil producer?
When he attended a private meeting of the Iranian parliament's economic commission recently, the minister divulged that "our oil sales have improved a lot and we are using various domestic and foreign capabilities in this regard".
Oji then promised that Iran would also resume exports of its petroleum products, which were used to replenish domestic inventories, and raise its refining capacity by 1.4 million barrels per day.
According to Oji, good things have also happened with regard to oil and gas condensate exports. The recent "childish" incident in the Sea of Oman where US naval forces futilely tried to pirate an Iranian cargo was a reaction to Iran's achievements in increasing oil and gas condensate exports, he said.
At their discretion, Oji and other officials refrain from releasing details lest this would undermine their plans, but without a doubt, the improvement in oil sales is a positive pulse for Iran's strategic oil industry and the country's economy, the continuation of which can help improve various trends.
Gone are the days when the US, under then president Donald Trump, pledged to reduce Iran's oil exports to zero – a wish that has not been fulfilled to date.