World
2021-November-24  14:13
Chief: EU Dealing with 'Pandemic of Unvaccinated'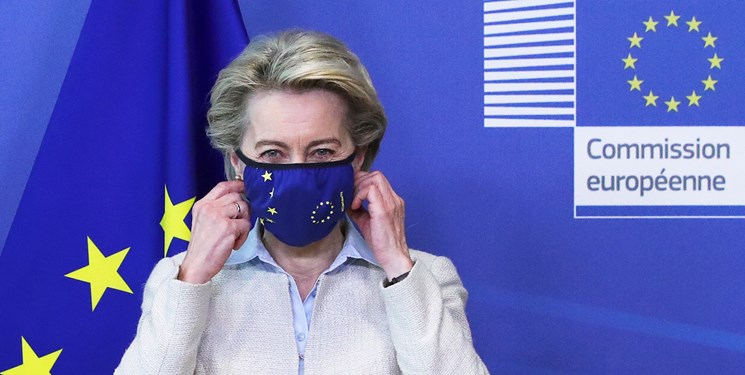 TEHRAN (FNA)- The EU is dealing with a "pandemic of the unvaccinated", the head of the European Commission said on Tuesday.
Speaking to the European Parliament in Strasbourg, Ursula von der Leyen stressed the importance of vaccination against the COVID-19 amid the rising number of infections in the EU, Anadolu news agency reported.
"If we look at the hospitalization and mortality rates, then we are dealing primarily with a pandemic of the unvaccinated", she said, adding the bloc's "top priority is and remains to press ahead with vaccination".
Von der Leyen noted that vaccinated people were less likely to become severely ill or die of COVID-19, while "in most countries, the intensive care beds are now occupied mainly by patients who are not vaccinated or are only partially vaccinated."
"Vaccination and hygiene measures are an act of solidarity, and they save lives", she explained, adding that last week 1,600 people died every day across the EU due to COVID-19.
Von der Leyen also called on decision-makers to educate and inform people since there were huge disparities in vaccination rates in EU member states.
According to the statistics of the European Commission published on Tuesday, a higher vaccination rate is directly correlated to lower death rates in EU countries.
Bulgaria and Romania, which have the lowest vaccination rate among EU countries with 29% and 43% of the adult population fully vaccinated, 325 and 267 deaths per 1 million habitants were registered in November, respectively.
In contrast, Ireland and Portugal with the highest vaccination rates of 93% and 92% only recorded 15 and 10 deaths per 1 million people, respectively.