Politics
2021-November-24  15:48
IRGC Commander Emphasizes Iran's Unique Power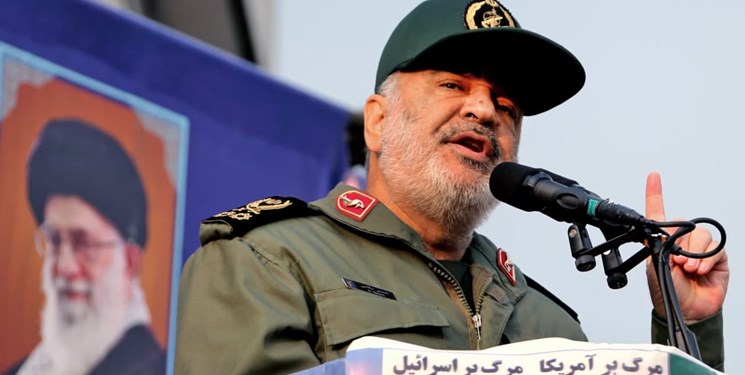 TEHRAN (FNA)- Commander of the Islamic Revolution Guards Corps (IRGC) Major General Hossein Salami underscored Iran's unparalleled power on the international scene, saying that the same power enabled the country to deliver fuel to Lebanon despite sanctions.
Iran enjoys unparalleled power in the international arena despite oppressive and cruel sanctions imposed by foreign countries against the country and despite all embargos the country sent fuel to Lebanon, General Salami said, addressing a gathering of Students' Basij of universities and academic centers of the country in Mashhad on Tuesday.
He, meantime, underlined that Iran does not send oil and fuel to any country free-of-charge.
Turning to the Basij Week, General Salami said that Basij was a miraculous entity that emerged at the behest of the late founder of the Islamic Revolution Imam Khomeini (RA) who managed to do great in the early years after the the Islamic Revolution in 1979.
Under the wise leadership of the Islamic Revolution, Islamic Republic of Iran thwarted all conspiracies and plots waged by the Global Arrogance against the Establishment, he added.
Addressing the Basiji students, Major General Salami called them as future-maker of the country and advised them to safeguard sublime values of the Islamic Revolution to steer the country towards prosperity.
Despite being under the US harshest sanctions, Iran began to send fuel to Lebanon in August through the Lebanese resistance group Hezbollah, which announced the purchase of Iranian fuel shipments after the Lebanese government's failure to deal with the country's crippling fuel shortages.
The third tanker carrying Iranian fuel reached Syria in October to be transferred to neighboring Lebanon, while Tehran has expressed readiness to sell its fuel directly to the Lebanese government.