Politics
2021-November-25  14:02
Iran: Bahrain's Allegations Indicate Lack of Understanding about Regional Issues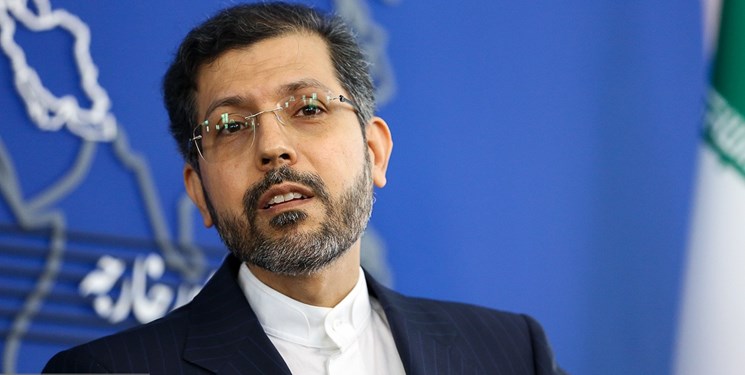 TEHRAN (FNA)- Iranian Foreign Ministry Spokesman Saeed Khatibzadeh said that the allegations raised by Bahrain on Iran's involvement in a foiled bomb attack shows the tiny Arab state's lack of comprehension of the regional issues.
Khatibzadeh made the remarks on Wednesday in reaction to the Bahraini interior ministry's claims that the kingdom had arrested a number of suspects "linked with terrorist groups in Iran" and confiscated weapons and explosives ahead of a "planned terrorist operations against security and civil peace".
"Such baseless claims simultaneously with the IISS Manama Dialogue, which has turned into a tribune against Iran, shows Bahrain's lack of comprehension about regional issues," he added.
Khatibzadeh said that the Bahraini government had put its relations with the illegitimate Israeli regime above ties with its own people and refused to fulfill their righteous civil demands.
"The Bahraini government cannot cover up its problems inside and outside [the kingdom] by leveling such false allegations," he added.
Bahrain's allegations came after it was ordered by the Permanent Court of Arbitration in The Hague to pay over 200 million euros in damages plus costs to two Iranian banks for the unlawful expropriation of their banking venture in Manama in an act of "political retribution".
Iran's largest lenders Bank Melli and Bank Saderat had sued the tiny Persian Gulf country before the international arbitration court in the Netherlands for confiscating nearly $1.3 billion worth of Iranian funds.  
The funds belonged to Future Bank established as a joint venture between Bahrain's Ahli United Bank and the two Iranian lenders in 2004 when Bahraini leaders were seeking to mend strained relations with their vastly larger neighbor to the north.
In January 2016, however, Bahrain's central bank said it was taking steps to close down Future Bank after Manama cut diplomatic ties with Tehran, following its neighbor Saudi Arabia in severing relations with the Islamic Republic.