Politics
2021-November-27  12:43
Iran: Israel Should Clarify Situation of N. Program Then Preach Others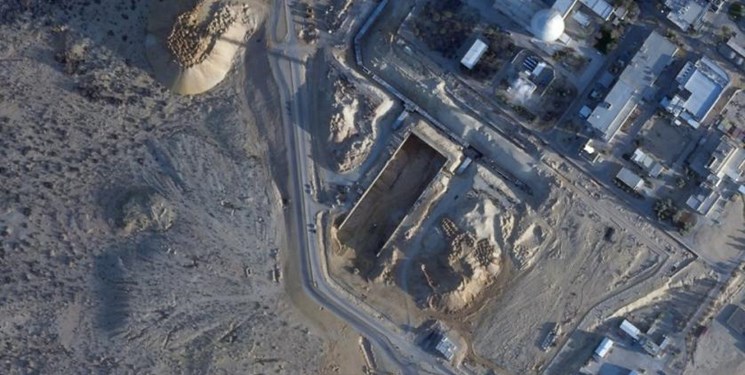 TEHRAN (FNA)- Iran blasted Israel for raising allegations against the country's nuclear program, saying that the regime should make clear the situation of its clandestine atomic program instead of preaching others.
Caretaker of Iran's mission at the International Atomic Energy Agency Mohammad Reza Qa'ebi made the comments in reaction to the Israeli envoy's remarks who "presented a long, fabricated and boring story about Iran's peaceful nuclear activities" during his speech to the IAEA's Board.
"This regime has become so brazen that it manipulates the realities and preaches other members of the NPT (nuclear Non-Proliferation Treaty)," Qa'ebi said.
 "Israel preaching [other IAEA members] about the importance of nonproliferation and the safeguards regime is like a mafia boss preaching [others] about the importance of laws set to fight organized crimes," he added.
"This is not the first time that Israel's representative [at the IAEA] takes up the valuable time of the Board of Governors by telling a long, boring and fabricated story about Iran's peaceful nuclear activities," the Iranian diplomat said.
He added that the Israeli envoy had better break his silence about "this regime's savage crimes in the region, the clandestine nuclear program and nuclear bombs of the Israeli regime, or the case of targeting and conducting terrorist attacks against peaceful nuclear installations or assassination of nuclear scientists of other countries." 
The Iranian diplomat also highlighted the fact that Israel is not a party to any disarmament and arms control treaty and has never been willing to put its nuclear installations and activities under IAEA's safeguards agreements.
Throughout the years, Iran has repeatedly reassured the world, in particular its neighbors, that its nuclear program – unlike that of Israel – is for purely peaceful purposes and that it has no intention of developing nuclear weapons.
Leader of the Islamic Revolution Ayatollah Seyed Ali Khamenei has even issued a fatwa (religious decree) banning the acquisition, development, and use of nuclear weapons as contrary to Islamic principles and beliefs.
Iran also signed a nuclear agreement with six world powers in 2015 to reassure the world of the peaceful nature of its nuclear program. However, the deal was abrogated by former US President Donald Trump in 2018 under intense Israeli lobbying, in spite of Iran's strict compliance with the terms of the nuclear deal.
The Israeli regime, which does not abide by international law, possesses nuclear warheads and pursues an active military nuclear program. Israel does not allow IAEA inspectors to inspect its nuclear facilities and has refused to join the NPT or any other agreement on its nuclear weapons.