Politics
2021-November-29  13:51
President Rayeesi: Iran to Confront Foreign Meddling in Regional Countries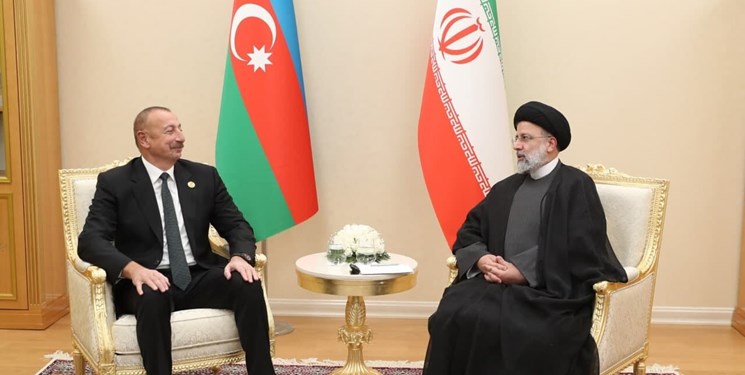 TEHRAN (FNA)- Iranian President Seyed Ebrahim Rayeesi in a meeting with his Azeri counterpart Ilham Aliyev underlined that the Islamic Republic will never allow regional security and stability be endangered by the presence of foreign troops.
During the meeting on the sideline of the 15th Economic Cooperation Organization (ECO) Summit in Turkmen capital of Ashgabat, President Rayeesi reiterated that the way to sedition and foreign interference is closed.
Referring to the deep roots of civilization, culture and religion between the two nations of Iran and the Republic of Azerbaijan, the Iranan president said Iran will now allow the bilateral long-standing and deeply-rooted ties to be affected by enemies.
Expressing concern over the insecurity to be caused by the presence of foreigners in the region, he said that the ISIL and the Israeli regime's terrorism are the two threats for the region which should be confronted.
Stressing that the US and the Zionist regime are seeking to disrupt relations between Iran and the Republic of Azerbaijan, the Iranian President noted that foreign interference will harm the interests of regional countries so they need to be vigilant against their conspiracy.
President Rayeesi, who arrived in Turkmenistan on Saturday night, attended the ECO Summit and met with the presidents of Turkmenistan, Tajikistan and Uzbekistan.