World
2021-December-4  14:56
Yemen Says France Complicit in War Crimes as Macron Pitches Arms Deals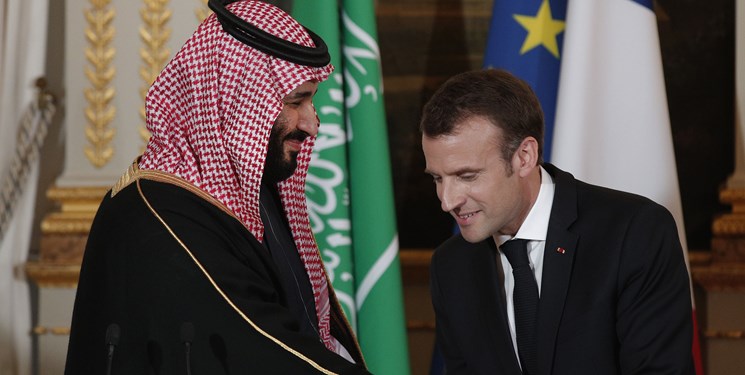 TEHRAN (FNA)- A senior Yemeni official lambasted France over its collaboration with Saudi Arabia in the devastating war on Yemen as French President Emmanuel Macron has visited Persian Gulf Arab countries and signed lucrative weapons deals there.
Mohammad Ali Al-Houthi, chairman of the Supreme Revolutionary Committee of Yemen, made the criticism in a post on his Twitter account early on Saturday, a day after 18 people were killed and several others injured in Saudi-led coalition's airstrikes on a residential area in Yemen's Southwestern Ta'izz Province, presstv reported.
He made the remarks as Macron, on Friday, started an official two-day tour of the United Arab Emirates (UAE), Qatar and Saudi Arabia.
"We condemn the move by the French president, who - through his trip to Saudi Arabia - caused the killing of civilians and children in Ta'izz's Muqbana district," Houthi said.
"We remind him that his requests to European countries to continue selling arms to the aggressor Saudi coalition, in which he also participates, amount to war crimes in Yemen," he added.
The UAE ordered 80 Rafale fighter jets and 12 military helicopters from France as part of the $19 billion deal signed during Macron's visit.
The deal was announced in a statement from the French presidency following a meeting between Macron and Abu Dhabi Crown Prince Mohammed bin Zayed Al Nahyan on the sidelines of the Dubai Expo 2020.
The French president will travel to Saudi Arabia, where he is expected to meet Crown Prince Mohammad bin Salman (MbS).
The meeting will mark the first one-on-one public meeting of a major Western leader with the Saudi heir to the throne since the 2018 state-sponsored assassination of Saudi journalist Jamal Khashoggi in Turkey.
"Whatever strategic interest France has in Saudi Arabia, nothing can justify their legitimization of a ruler who kills journalists, threatens activists, imprisons women human rights defenders, slaughters Yemeni civilians, and deceives the international community. Macron diminishes himself and his own country as he stoops to partnership with MbS," said Agnes Callamard, a French national who serves as Amnesty International's secretary general.
Saudi Arabia launched the devastating war on its Southern neighbor in March 2015 in collaboration with a number of its allied states such as the UAE and with arms and logistics support from the US and several other Western countries.
The aim was to return to power a Riyadh-backed former regime and crush the popular Ansarullah movement, which has been effectively running state affairs in the absence of an effective government in Yemen.
The offensive has failed to achieve its goals, but pushed Yemen to the brink, killed hundreds of thousands of innocent people and destroyed the impoverished country's infrastructure.
Macron's Persian Gulf tour also marked the resignation of Lebanon's Information Minister George Kordahi, whose criticism of the Saudi war on Yemen has caused uproar.
On a TV program filmed in August and aired in October, Kordahi, who was not yet appointed to the post back then, described the war on Yemen as an aggression by Saudi Arabia and the UAE.
He called the war on the impoverished Arabian Peninsula country "futile" and said it was "time for it to end."
Kordahi also said the Yemeni armed forces and their allied fighters from Popular Committees were "defending themselves... against an external aggression", and that "homes, villages, funerals and weddings were being bombed" by the Saudi-led coalition.
Angered by the criticism, Saudi Arabia expelled Lebanon's ambassador, banned all imports from Lebanon and recalled its envoy for consultations. 
In solidarity with Riyadh, Kuwait and Bahrain followed suit by expelling the top envoys in their own capitals, while the United Arab Emirates withdrew all its diplomats from Beirut.
On Friday, Mohammad Abdulsalam, a spokesman for the Ansarullah movement, said, "The act of aggression against Yemen will not continue forever. The aggressor countries with their foolishness leveled accusations against Kordahi."
"Saudi Arabia was hostile towards the entire Lebanon in vain," he added in a tweet.
"Saudi Arabia appeared small and it was the Lebanese minister who showed his greatness with his national position," he added.
Kordahi told AFP he hoped his resignation would help break the political deadlock, noting, "It's a Saudi demand, and now with Emmanuel Macron's visit, the time has come."
Speaking on condition of anonymity, a high-ranking official said the resignation became inevitable earlier this week when Kordahi met Lebanese Prime Minister Najib Mikati.
"Macron told Mikati before visiting the Persian Gulf: 'If you want me to talk about Lebanon when I'm there, you've got to give me something'," the official said, adding, "He didn't say what but Mikati understood."