Politics
2021-December-6  17:34
Syrian FM: Expansion of Trade Ties with Iran of Special Importance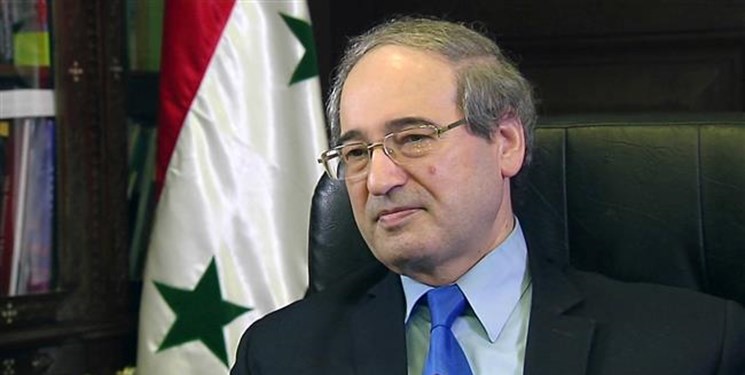 TEHRAN (FNA)- Syrian Foreign Minister Faisal Mikdad said on Monday that his country attaches special importance to the development of trade and economic relations with Iran, and called for the removal of sanctions against both states.
"Syria pays special attention to strengthening trade relations with Iran. We welcome any efforts to end the sanctions. We welcome any cooperation with Iran in Syria," Mikdad said in a joint press conference with his Iranian counterpart Hossein Amir Abdollahian in Tehran on Monday.
He also called for the removal of all sanctions against Iran and Syria.
Elsewhere, Mikdad referred to Israel's attacks against Syria, and said, "These attacks against Syria will not remain unanswered."
"I assure you that Syria is responding to these aggressions in various ways, including by prosecution of remnants of terrorist groups many of whom are supported by Israel," he added.
"The Israelis should know that Syria enjoys power to respond to their attacks," Mikdad warned.
The Syrian foreign minister also held a meeting with Iranian President Seyed Ebrahim Rayeesi in Tehran on Monday.
During the meeting, he conveyed the message of the Syrian President Bashar al-Assad and invited President Rayeesi to visit the country, saying, "Syria is determined to activate all capacities for cooperation with the aim of growing Tehran-Damascus relations in the interest of the two nations."
The Syrian people will never forget the support and assistance of the Islamic Republic of Iran, he said, adding, "Syria puts a great emphasis on the continuation of the sustainable and powerful relations that the leaders of the two nations have created, and the blood of Martyr (Lietenant General Qassem) Soleimani guarantees the deep bond between the two nations and we believe that Martyr Soleimani belongs to all of us and we will not forget the sacrifice of our martyrs."
"The US uses the evilest methods in its relations with some countries in the region and seeks to dominate and humiliate the Zionists in the region by disrespecting and humiliating them," Mikdad said.
"With the resistance of the Syrian people and the Resistance Front, the conspiracies of the US, the Zionist Regime and its allies in the region have failed, and today they have reached the point that Syria has not failed and they have changed their approach," he said.