Politics
2021-December-8  21:34
Iran: US Sanctions Threaten Maritime Security, Safety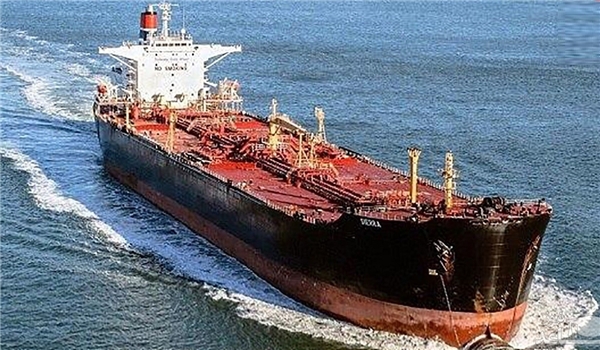 TEHRAN (FNA)- Iran said on Wednesday that the illegal sanctions imposed by Washington against the country have endangered maritime security and safety.
Head of Iran's Ports and Maritime Organization (PMO) Ali Akbar Safayee made the remarks on Wednesday, addressing the virtual 32nd meeting of the International Maritime Organization (IMO).
"We are witnessing the continuation of restrictive measures by the United States as one of the member states of International Maritime Organization (IMO) against Iranian maritime transport industry which threatens safety and security of maritime and is contrary to the rules and regulations of maritime treaties," he said.
The foundation of the International Maritime Organization (IMO) is based on the cooperation of its member states with the aim of maintaining and promoting maritime safety and security, preserving the marine environment and increasing shipping efficiency in the international arena, Safayee added.
Despite favorable role of the Iranian government in IMO's maritime technical-specialized issues and effective implementation of maritime treaties as a responsible government, it is a matter of regret to say that "we are witnessing a series of unfair and restrictive actions by one of the IMO member states i.e. US government against Iran maritime transport industry", he said.
Safayee strongly condemned the actions that threaten the safety and security of the maritime, contrary to the maritime treaties, principles of international law and Articles 1 and 2 of IMO Convention, and called on member states to pay attention to the negative effects and consequences of this issue and responsiveness of the mentioned government to the international maritime community in line with refraining from these measures.
In relevant remarks on Tuesday, Deputy Permanent Representative of the Islamic Republic of Iran to the United Nations Zahra Ershadi warned of the dangerous policy of stealing the country's exported oil and oil products at sea, saying that it exacerbates the already intense situation created by the coercive measures.
"The outbreak of the COVID-19 pandemic, in addition to unilateral coercive measures that were preexisting due to the US maximum pressure policy on my Country and the Iranian people, has exacerbated the daily life of ordinary Iranian people," Ershadi said, addressing the General Assembly on 'Oceans and the law of the sea [Agenda Item 78 (a) and (b)]'.
"It has heavily affected the provision of the basic needs of people, including food, medicine, medical equipment and commodity supply chains due to the disruption of the freedom of navigation of the I.R. of Iran's Shipping Lines as a result of the vicious sanctions. In addition to the previous acts that have been outlawed, stolen Iranian oil and its drivers at sea have been a new development since last year. We strongly warn regarding the continuation of this dangerous policy that exacerbates an already highly intense situation due to such arrogant unilateral policies. We urge the international community to condemn these unlawful acts that threaten free trade at sea as well as freedom of seas and disregard the inhuman sanctions," she added.