Politics
2021-December-13  16:32
FM: Iran Prioritizing Enhanced Ties with Neighbors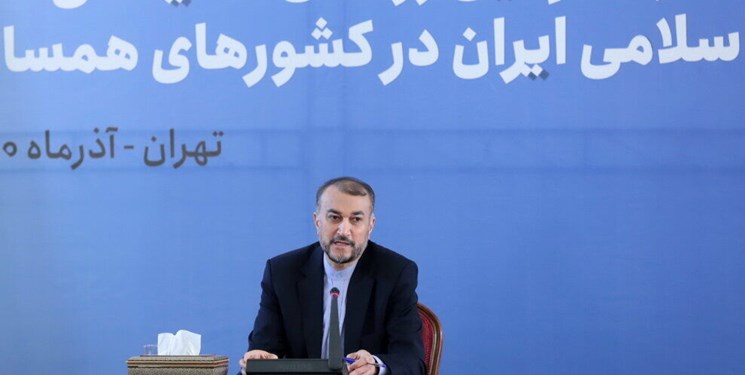 TEHRAN (FNA)- Iranian Foreign Minister Hossein Amirabdollahian underlined that President Enrahim Rayeesi's government has placed expansion of cooperation with the neighboring countries at the top of its agenda.
Amir Abdollahian made the remarks in a meeting in Tehran on Monday with the participation of ambassadors and envoys of the Islamic Republic of Iran in the neighboring countries.
During the meeting, the Iranian foreign minister said that the Iranian government's foreign policy program is to broaden relations with the neighboring countries, specially in the case of trade and tourism.
In a relevant development on Saturday, Iranian President Seyed Ebrahim Rayeesi underlined the need to follow up good relations with neighbors in order to fight and foil the unlawful sanctions.
President Rayeesi said that relations with neighbors, specially in economic fields, should be stable, and added, "The interaction of regional states can bring peace to the region."
"Establishment of relations with our neighbors is a strategy for us, not a tactic," he noted.