Politics
2021-December-22  20:09
Iran's Precision-Striking Drones Hit Standing, Mobile Targets in Massive Drills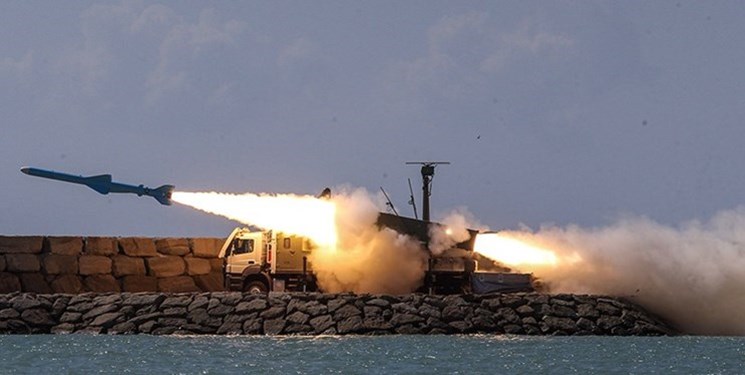 TEHRAN (FNA)- Precision-striking combat drones as well as sophisticated ballistic and cruise missiles played a major role in the large-scale military exercises that Iran's Islamic Revolution Guards Corps (IRGC) is holding in an area stretching along the Southern shores of Iran on Wednesday.
The IRGC Aerospace Forces flew unmanned aerial vehicles (UAVs), and the aircraft struck a series of standing and mobile targets on the ground and in the sea using bombs with pinpoint accuracy in the Great Prophet 17 joint drills.
Additionally, IRGC forces launched volleys of various surface-to-surface, anti-ship missiles, and coast-to-sea ballistic missiles against vessels, facilities, and bases of the hypothetical enemy and destroyed them as planned.
IRGC naval units also utilized domestically-developed offshore and onshore air defense systems against hostile drones.
Attack helicopters provided close air support (CAS) and fired accurately at the designated targets.
Troops practiced coastal defense exercises and anti-heliborne tactics as well.
Moreover, the participating divisions fired advanced anti-ship cruise missiles simultaneously from the coast and Zolfaqar-class fast attack craft and struck the enemy's vessels.
In another operation, two Sukhoi Su-17 fighter bombers hit designated targets on the ground.
The Great Prophet 17 drills kicked off on Monday, covering the coastlines of the southern Iranian provinces of Hormozgan, Bushehr, and Khouzestan.