426
2021-December-29  09:06
Syed Zafar Mehdi: Blood of Afghan Hazara on Hands of Daesh, US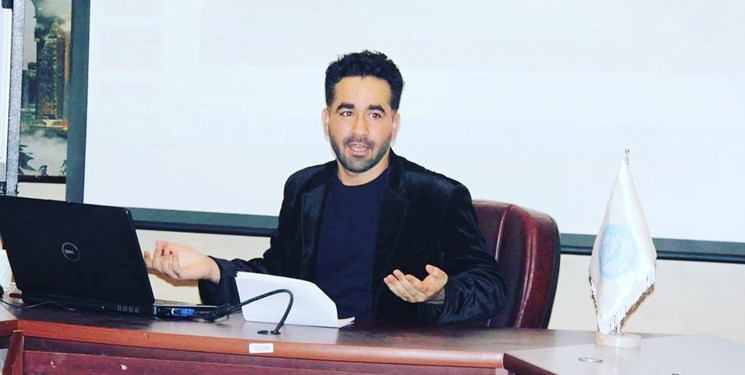 TEHRAN (FNA)- Syed Zafar Mehdi, journalist and commentator, says two decades of US occupation has destabilized Afghanistan the way Daesh easily carries out deadly attacks on Hazara Shias.
Speaking in an interview with FNA, Syed Zafar Mehdi said if Taliban breaks the back of Daesh, it can make a turning point in country's stability, and added, "This is where the need for an inclusive and broad-based Taliban government, with representation from all minority ethnic groups, comes into play. That would be a good beginning to decimate the terrorist group and pave way for peace, stability and national reconciliation."
Syed Zafar Mehdi is a Tehran-based journalist editor and blogger with over a decade of experience. He has extensively reported from Kashmir, India, Pakistan, Afghanistan and Iran for leading publications worldwide.
Below is the full text of the interview:
Q: Why is the vulnerable Hazara Shia community often targeted by terrorist groups?
A. Hazara Shias, who constitute Afghanistan's third largest ethnic group, have long faced persecution from both state and non-state actors. Its roots can be traced back to the late 1890s when notorious Pashtun ruler Abdur Rehman Khan led a genocidal campaign against the community, exterminating 63 percent of Hazara Shias from central highlands called Hazarajat.
This cold-blooded savagery, aimed at ethnic cleansing of the minority group, was later adopted by other Pashtun rulers and terrorist groups that mushroomed across the Durand Line. Pashtuns sought to monopolize the power and subjugate the ethnic minorities, especially Hazaras, who unlike Tajiks and Uzbeks follow the Shia faith.
In late 1990s, Taliban killed thousands of Hazara Shias in northern Mazar-e-Sharif city, including door-to-door executions, which author Ahmed Rashid has described as "genocidal in its ferocity". It was part of the same 'ethnic cleansing project' that forced many of them to take refuge in neighboring Iran and Pakistan.
Since 2014, the baton has been passed to the Daesh terrorist group, which has been relentlessly bombing mosques, wedding halls, hospitals, and educational centers belonging to the Hazara community. There are basically three reasons for the horror unleashed by the group: avenge its crushing defeat in Syria to the resistance axis, which includes Hazara-led Fatemiyoun brigade, wipe out Hazara Shias deemed as 'heretics' by Daesh ideologues, and stoke the flames of sectarianism in Afghanistan.
Q: Daesh may have undermined the Taliban's newly-established rule, and taken revenge from the Hazara community for their joining resistance fronts in Syria and Iraq. But, do you believe in the long-run, a strong Afghanistan will take the revenge of the Hazara community from Daesh?
A. Afghanistan's ethnic fault lines have been often exploited both by foreign-backed governments as well as terrorist groups for their vested interest. They have long been sowing seeds of ethnic division through politics of ethnic identity to consolidate their grip over the strategically located country. British, Soviets, Americans — all of them played this card for years and groups like Taliban and Daesh only exacerbated these divisions through their campaign of terror.
Taliban's approach toward ethnic minorities, especially Hazara Shias, has lately undergone a paradigm shift as it seeks political legitimacy at home and recognition abroad. The fact that it wants cordial relations with Iran has also led to this shift. But there is still Daesh, which has been carrying out intermittent attacks on Hazara Shias since 2014.
Will Taliban, which has its own long-running rivalry with the terrorist group, be able to protect the vulnerable ethnic community? Will the persecuted Hazara Shias be able to assert their distinct ethnic and religious identity under the Taliban rule and in the face of Daesh onslaught? This is where the need for an inclusive and broad-based Taliban government, with representation from all minority ethnic groups, comes into play. That would be a good beginning to decimate the terrorist group and pave way for peace, stability and national reconciliation.
Q: Now that we see Daesh still committing such crimes in Afghanistan, what do we learn from the US' too long military presence in the war torn country?
A. The disastrously misjudged response to the events of 9/11 found expression in the so-called 'global war on terror', which brought Americans to Afghanistan in 2001. The protracted war, as is clearly evident, only spawned more terrorism and extremism without achieving any of its objectives.
Twenty years on, the country again finds itself at the crossroads. Taliban is back in power, al-Qaeda is still alive and thriving while the Daesh terrorist group has quietly and stunningly made inroads into the war-torn country in recent years. That is the legacy of the US industrial military complex in Afghanistan after 20 years of expensive and futile military adventure.
What should be noted here is that the disastrous war ended in August 2021 the way it begun in October 2001 — in a violent and reckless fashion. Amidst the chaotic evacuation at Kabul's Hamid Karzai International Airport, a Daesh suicide bomber blew himself up, killing more than 200 people, including 13 US Marines. The suicide bombing was followed by a US drone strike that killed dozens of Afghan civilians who were scampering to flee the chaos.
The two back-to-back ghastly incidents bore testimony to how both state and non-state players had wreaked havoc in the country over the years. Both the US and the Daesh have blood on their hands.