Economy
2021-December-28  18:26
Iran to Produce Helium at South Pars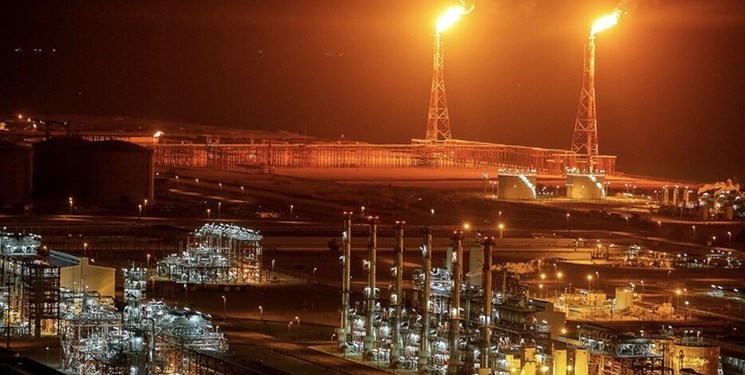 TEHRAN (FNA)- Iran is due to implement a project, for the first time, for the production of helium at South Pars gas field.
Helium is used to cool superconducting magnets in medical magnetic resonance imaging (MRI) scanners, as a lifting gas in balloons and airships, as a gas to breathe in deep-sea diving and to keep satellite instruments cool. It is derived from natural gas during processing.
Iranian technology companies will soon begin the country's first ever project to produce helium at South Pars, the world's largest gas field, a senior official said.
Demand for the gas, driven particularly by Asia's booming manufacturing industry, is on the rise. The United States and Qatar, which shares South Pars with Iran, are the largest helium producers worldwide. Other helium-producing countries include Algeria, Russia, Canada and China.
With proven natural gas reserves of 33.78 trillion cubic meters, Iran holds 17 percent of the world's total. The country is already well placed to unseat Russia as the largest gas holder if the new-found reserves in the Chalous field are added, raising the total to 40.9 trillion cubic meters.
According to the US Energy Information Administration, Iran produced 267 billion cubic meters of natural gas in 2019, making the country the world's third-largest producer after the US and Russia despite the most draconian sanctions imposed on the country.
With estimated in place reserves of 14.2 trillion cubic meters plus 18 billion barrels of gas condensate, South Pars accounts for 40 percent of Iran's total gas reserves and about 80 percent of its gas production.
Managing Director the National Iranian Oil Company (NIOC) Mohsen Khojastehmehr on Monday said production from the field had hit 705 million cubic meters for the first time since the start of its operation.
Iran, however, is set to ramp up its production of natural gas in a global market that continues to see record gas prices and a domestic market which is unconventionally devouring much of the produced gas. Officials say total gas production will hit 500 billion cubic meters in 2041.
The residential and commercial sectors use natural gas for space heating, and the industrial sector uses it for feedstock, especially in the petrochemicals industry. The high consumption is driven by massive subsidies provided by the government which is in a race against time to catch up with the rising demand.
Natural gas production at South Pars began in 2003, and so far, 23 of the 24 development phases have started producing.  
At maximum capacity, South Pars could annually produce 9.49 trillion cubic feet (268.7 billion cubic meters) of natural gas. Khojastehmehr said Iran needs to invest $11 billion to raise gas production capacity from the field by 240 million cubic meters per day in 2022.