417
2021-December-30  17:55
Iran Sends 3 Research Devices into Space Successfully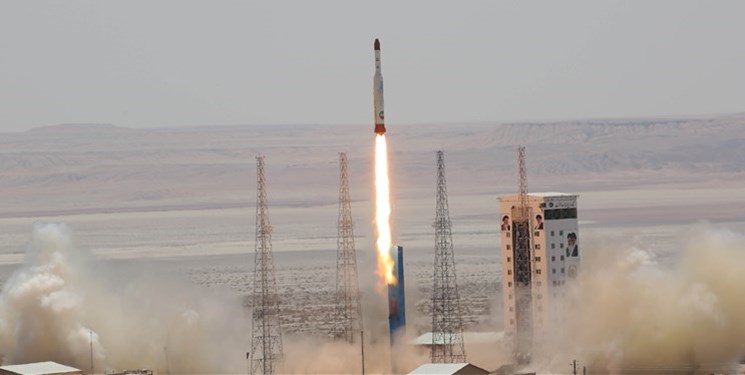 TEHRAN (FNA)- Iran's home-made satellite carrier, Simorq (Phoenix), was successfully launched into space, carrying 3 research devices.
"In this space research mission, for the first time, three research devices were launched simultaneously at an altitude of 470 kilometers and at a speed of 7,350 meters per second," Defense Ministry Spokesman Ahmad Hosseini said on Thursday.
He said the space center's components performed flawlessly and the stages of the satellite carrier's launch took place according to plans.
"Finally, the intended research goals (of the mission) were fulfilled," Hosseini said.
Hosseini said the launch followed several achievements in the Islamic Republic's civilian space program. 
In 2017, Iran's Imam Khomeini Space Center successfully launched the Simorq carrier with a mission of putting satellites into the orbit.
"We will speed up work so that we can become one of the six countries that can launch satellites into the GEO (geostationary) orbit," he added.
Iran has made major achievements in space technology and satellite construction over the past years.
Deputy Head of Iran's Space Research Center Jafar Salehi said in October 2019 that the country plans to manufacture Nahid 3 (Venus 3) satellite to be placed into the geostationary orbit.
"Nahid 3 is the final step in the telecommunication satellites which will be built to pave the ground for Iran's access to geo operational orbit," Salehi told FNA at the time.
He added that the satellite is now in the study, feasibility and conceptual design phase.
Salehi also said that at present Iran has designed and built the engineering sample of Nahid 2 telecommunication satellite and has delivered it to the Iranian Space Agency, adding, "We are preparing for delivering the qualitative sample of the satellite."
Salehi said that Iran would send a new telecommunication satellite named Nahid 1 (Venus 1) into the orbit.
"We have had the construction of Nahid 1 and Nahid 2 satellites on our agenda. Nahid 1 was completed 3 years ago and its periodical tests have been conducted and it can be launched and Iran plans to orbit it," Salehi said.
He added that Nahid 2 which is more advanced than Nahid 1 is also under construction, explaining that it enjoys the capability to go to higher orbits.
Salehi said that Iran will soon start designing Nahid 3 satellite.