Society_Culture
2022-January-4  12:48
Iran Asks Instagram, Facebook to End Censorship of General Soleimani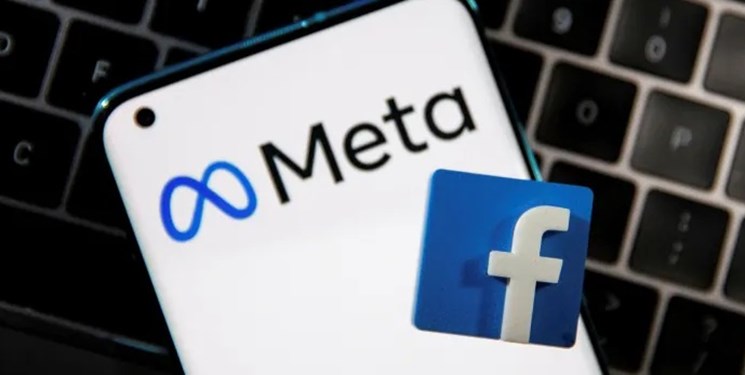 TEHRAN (FNA)- Iran called on the two social media platforms of Facebook and Instagram to stop censoring the images and writings about the country's anti-terror commander Lieutenant General Qassem Soleimani.
Ministry of Information and Communications Technology of Iran asked directors of Meta and Instagram social media platforms to end censorship of written material as well as photos related to General Soleimani.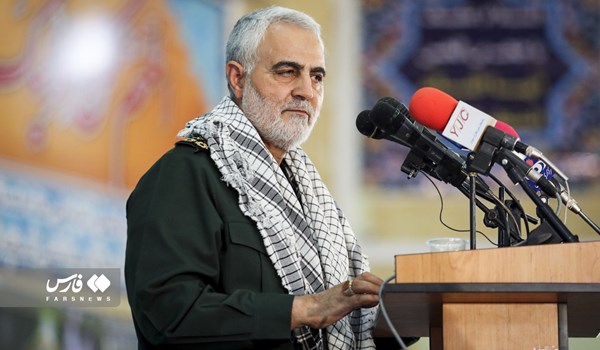 The call was made in a letter written to directors of Facebook and Instagram by the Iranian ministry's director general for legal affairs, Reza Fazel, who condemned the measure taken by the two social media platforms and asked for an explanation on their illegal policy toward their users.
The letter was primarily sent to Mark Zuckerberg, the chief executive officer of Meta Platforms, Inc., which is the parent organization of Facebook and Instagram, while copies of the letter were forwarded to Adam Mosseri, the head of Instagram, and the current Chairwoman of the US Federal Communications Commission Jessica Rosenworcel.
The letter added that deletion and censorship of the photos and written material related to General Soleimani, who is a well-known hero of the fight against terrorism and eradicator of the ISIL Takfiri terrorist group, "does not conform to any international norm".
January 3, 2022 marked the second anniversary of the cowardly assassination of General Qassem Soleimani, who was even admired by the Western media for defeating the ISIL and who was killed by extremist warmongers in the former US president Donald Trump's administration while on an official diplomatic trip to Iraq, the Iranian ministry said.
Following this terrorist attack, the letter added, while many regional nations were mourning the top commander's assassination, Instagram began to delete all content related to General Soleimani heedless of international regulations in a widespread online censorship, which was unprecedented in the history of social networks.
Since then, millions of Iranian and non-Iranian Instagram users have been banned from sharing photos, texts and any information related to their beloved hero and they have not been even given any explanation in this regard or any instructions on ways to recover their account, it added.
The letter further said Instagram executives are expected to respect millions of users who adore this anti-terror hero and end this widespread censorship as soon as possible.
Iran's human rights chief also reacted to social media censorship of photos and texts related to General Soleimani, urging people all over the world to file complaints or objections against this "anti-human rights act".
Deputy Head of Iran's Judiciary for international affairs and secretary general of the country's High Council for Human Rights Kazzem Qaribabadi also made the call in a Monday tweet, saying, "Tens of millions of posts regarding this great national hero have been deleted by Instagram under the pretext of its so-called policy on violence."
Slamming Instagram's anti-human rights policy, the Iranian official added, "After physical assassination of Martyr Soleimani, a harbinger in fight against terrorism, he was also virtually assassinated."
Qaribabadi also urged people of the world, especially Iranians, to file their complaints and objections against Instagram's biased policy through UN Special Rapporteur for Freedom of Opinion and Expression Irene Khan and the UN human rights chief, Michelle Bachelet.
"I encourage the people throughout the word, including my fellow Iranians, to present their complaints or objections on this anti-human rights act to: @IreneKhan, SR on the promotion and protection of freedom of opinion and expression; @mbachelet, UNHCHR; and HRC President," he wrote.
Former Commander of the Islamic Revolution Guards Corps (IRGC) Qods Force Lieutenant General Qassem Soleimani, his Iraqi trenchmate Abu Mahdi al-Muhandis, the second-in-command of Iraq's PMU, and ten of their deputies were martyred by an armed drone strike as their convoy left Baghdad International Airport on January 3, 2020. The attack was ordered by then US President Donald Trump.
To date, Iran's chief civilian prosecutor has indicted tens of individuals in connection with the assassination, among them former president Trump, the head of US Central Command General Kenneth McKenzie Jr., and former US Secretaries of State and Defense Mike Pompeo and Mark Esper.
The file remains open to the further addition of individuals that Tehran determines to have played a role in the killing.
Both commanders were highly popular because of their key role in fighting against the ISIL terrorist group in the region, particularly in Iraq and Syria.
Back in January 2020, two days after the assassination, the Iraqi parliament passed a law requiring the Iraqi government to end the presence of the US-led foreign forces in the Arab country.
Last year, Baghdad and Washington reached an agreement on ending the presence of all US combat troops in Iraq by the end of 2021.
The US military declared the end of its combat mission in Iraq this month, but resistance forces remain bent on expelling all American forces, including those who have stayed in the country on the pretext of training Iraqi forces or playing an advisory role.
Since the assassination, Iraqi resistance forces have ramped up pressure on the US military to leave their country, targeting American bases and forces on numerous occasions, at one point pushing the Americans to ask them to "just leave us alone".
Iran and Iraq in a joint statement earlier this month underlined their determination to identify, prosecute and punish the culprits behind the assassination of General Soleimani and al-Muhandis.
Iran and Iraq have issued a joint statement on an investigation into the "criminal and terrorist" assassination by the US of top anti-terror commanders of the two countries in Baghdad in 2020, Qaribabadi said.
He added that the statement was issued during the second session of a joint Iran-Iraq committee investigating the murder of General Soleimani and al-Muhandis.
Qaribabadi said that in the statement, Iran and Iraq stressed that the assassinations were a "violation of the rules of international law, including relevant international conventions on the fight against terrorism".