World
2022-January-4  17:19
Armed Drones Attack Base Housing US Occupation Forces in Iraq for Second One in Two Days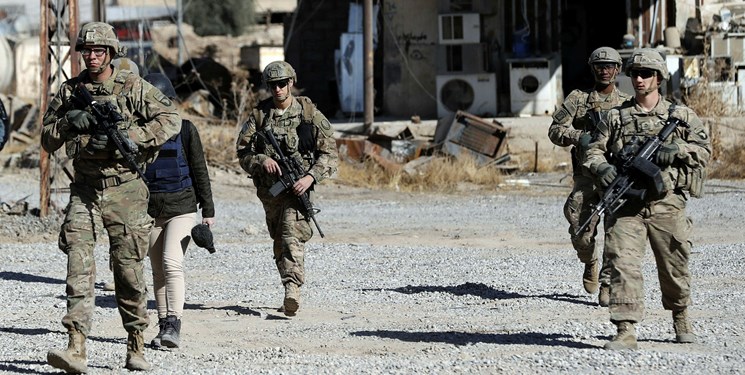 TEHRAN (FNA)- An airbase in Iraq's Western province of Anbar, where occupying American military forces and trainers are stationed, has reportedly come under attack by unmanned aerial vehicles.
Sabereen News reported that a squadron of fixed-wing kamikaze drones struck missile launchers and other targets inside Ein Al-Assad Air Base, located about 160 kilometers (100 miles) West of the capital Baghdad, early on Tuesday.
A statement released by the Security Media Cell, affiliated with the Iraqi PM's office, announced two explosive-laden drones were engaged and shot down.
No group has claimed responsibility for the attack yet, which is the second such incident in 24 hours targeting US occupation forces in Iraq.
Also, there has been no immediate report of casualties so far.
On Monday, two combat drones struck the Victory base at Baghdad International Airport.
An Iraqi security source, speaking on condition of anonymity, told Iraq's Arabic-language Al-Sumaria television network that a counter-rocket, artillery and mortar, or (C-RAM), system engaged and shot down the fixed-wing armed drones.
The incident came on the second anniversary of the assassination of Lt. General Qassem Soleimani, the commander of the Quds Force of Iran's Islamic Revolution Guards Corps (IRGC), and his Iraqi trenchmate Abu Mahdi Al-Muhandis, the second-in-command of Iraq's Popular Mobilization Units (PMU), and their companions in a US drone strike authorized by former US President Donald Trump near Baghdad International Airport on January 3, 2020.
Two days after the attack, Iraqi lawmakers approved a bill that requires the government to end the presence of all foreign military forces led by the US in the country.
Both commanders were highly revered across the Middle East because of their key role in fighting the Daesh Takfiri terrorist group in the region, particularly in Iraq and Syria.
On January 8, 2020, the IRGC targeted the US-run Ein Al-Assad in Iraq's Western province of Anbar by launching a volley of missiles in retaliation.
According to the Pentagon, more than 100 American forces suffered "traumatic brain injuries" during the counterstrike on the base.
Iran has described the missile attack on Ein Al-Assad as a "first slap".