Society_Culture
2022-January-5  18:00
Iran, Nicaragua to Further Expand Cultural Ties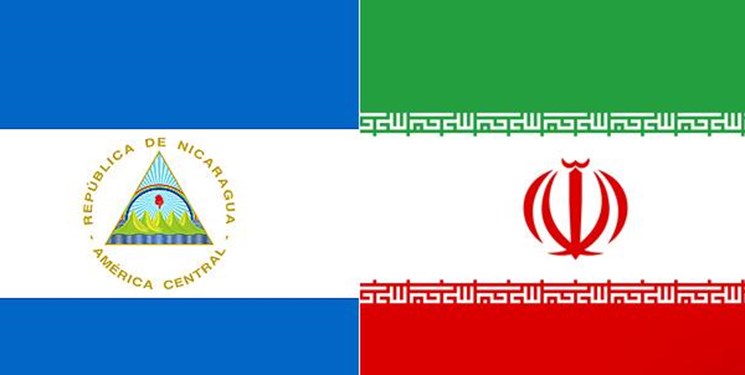 TEHRAN (FNA)- Iranian and Nicaraguan officials in a meeting in Tehran on Wednesday inked a 5-year Memorandum of Understanding (MoU) to further develop cultural relations and cooperation between the two countries.
Chairman of Iran's Islamic Culture and Relations Organization (ICRO) Hojjatoleslam Mohammad Mahdi Imanipour and the Co-Director General of Nicaragua's Culture Institute Enrique Morales Alonso signed the MoU on cultural and artistic cooperation. 
Imanipour, for his part, stated that the MoU has great potential that can provide good opportunities for cultural and artistic cooperation between the Iranian and Nicaraguan nations.
He also stressed the need to expand comprehensive relations between Iran and Nicaragua.
In the meeting, Alonso said that signing the MoU in the field of tourism and cinema will form the essential background for the two countries to get acquainted with each other.
Nicaraguan Ambassador to Iran Isaac Lenin Bravo who also attended the meeting, for his turn, expressed the hope that the two countries will see the expansion of cooperation in the future by signing the MoU.
In a relevant development last month, Iranian President Seyed Ebrahim Rayeesi in a phone conversation with his Nicaraguan counterpart Daniel Ortega underlined the two nations' capability to confront the US cruel embargoes and pressures.
During the phone talks, Rayeesi said that the Iranian nation did not stop its advancement in the face of the obstacles and problems that had been created by the United States among others.
"We are certain that Nicaragua too can overcome the US's threats and sanctions since today the US is in decline and is growing weaker day by day," he said.
The US's coercive measures and threats, the Iranian chief executive noted, has no impact on the willpower of the world's independent and freedom-seeking countries.
"The (international) hegemonic system cannot impose its will on the Islamic Republic and Nicaragua since the countries rely on their peoples' votes and support, and can (therefore) stand up to hegemonic powers' excessive demands," Rayeesi stated.
The Iranian president also laid emphasis on the development of bilateral ties in light of Iran and Nicaragua's "extensive capacities" in the political, economic, and social areas.
Ortega, for his part, likewise demanded expansion of the relations in various fields.
He also expressed confidence that the countries would be capable of standing together in the face of imperialism and tread successfully down the course of advancement.
Ortega concluded his remarks by stressing that his country "stands by the Iranian nation on all international arenas".