Politics
2022-January-10  20:21
FM: Tajikistan, Iran Sharing Common Culture, Language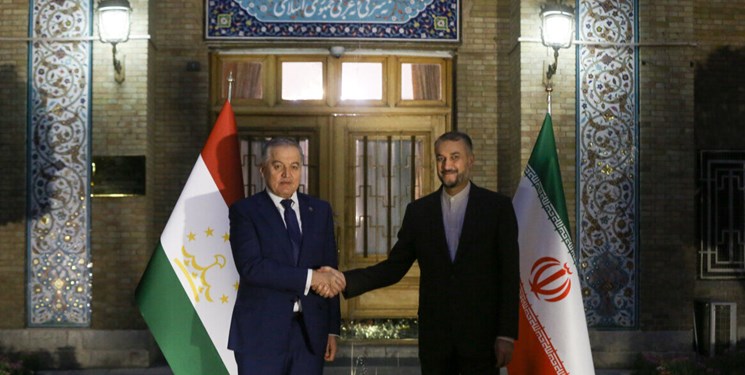 TEHRAN (FNA)- Tajik Foreign Minister Sirojiddin Muhriddin in a message to his Iranian counterpart Hossein Amir Abdollahian underlined that the two Muslim countries share common language and culture which pave the way for further widening of bilateral relations.
In his congratulatory message, Muhriddin congratulated the 30th anniversary of establishment of the two countries' diplomatic ties.
He expressed great delight over the establishment of diplomatic ties between Iran and Tajikistan thirty years ago.
"It is delightful that at this point of time the friendship and brotherhood relations od the two countries are quite satisfactory and beneficial bilateral cooperation has continually grown and developed, paving the path for further constructive relations," Muhriddin said.
"I also take advantage of the opportunity to wish you good health and success, and for the friendly and brother Iranian nation wellbeing, sustainable stability and welfare, and for your country full blossoming," concluded the top Tajik official.
In a relevant development on Saturday, Tajik President Emomali Rahmon in a message to his Iranian counterpart Seyed Ebrahim Rayeesi called for the expansion of mutual cooperation in different fields.
In his congratulatory message, President Rahmon congratulated President Rayeesi on the 30th anniversary of the establishment of diplomatic relations between the two countries.
The Tajik president expressed certainty that the two nations would promote cooperation through determination and sincere efforts in line with serving national interests.
"During the past three decades, officials of the two countries have made efforts to plan for reaching a high level of constructive relations and finding new ways to have comprehensive cooperation," the Tajik president said.