Politics
2022-January-14  19:06
FM: Implementing Deals on Agenda During Visit to China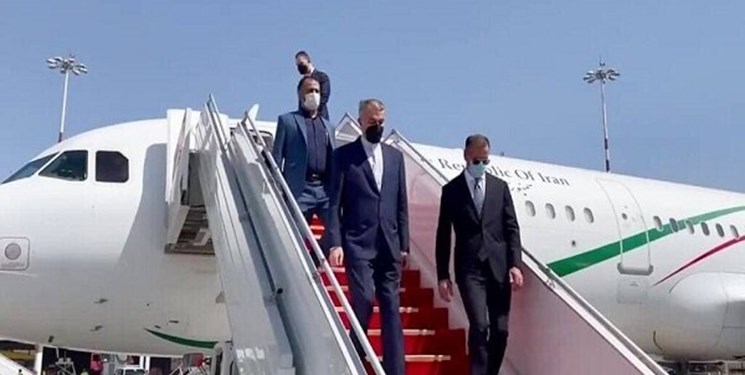 TEHRAN (FNA)- Iranian Foreign Minister Hossein Amir Abdollahian underlined that his visit to Beijing will focus on implementing agreements with China, including the 25-year partnership agreement signed between two countries in 2020.
The Iranian foreign minister made the remarks upon his arrival in China.
"The goal of my visit to China is to discuss with the Chinese officials the bilateral political relations, as well as the implementation of the agreements between the Tehran and Beijing on economic cooperation," Amir Abdollahian said.
He pointed out that bilateral relations and international issues, including the latest status of the 25-year cooperation plan between the two countries, will be the focus of talks between the foreign ministers of Iran and China.
Amir Abdollahian, heading a high-level political and economic delegation, is visiting China at the official invitation of Chinese Foreign Minister Wang Yi.
Iranian Deputy Foreign Minister Ali Baqei Kani underlined in November that Tehran and Beijing are reliable partners in trade and economic fields.
"Iran and China, as reliable partners, share views on the illegal nature of US sanctions and the significance of the rule of law in international relations," Baqeri Kani tweeted.
He pointed out that Tehran and Beijing would continue consultations on a range of issues, particularly in the international arena, the Iranian diplomat said.