Politics
2022-January-14  19:08
Senior Cleric Blasts West for Hatching Plots in Vienna Talks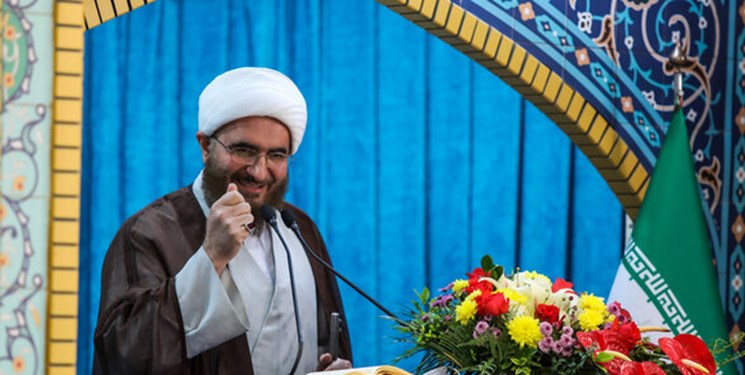 TEHRAN (FNA)- Tehran's provisional Friday Prayers Leader Hojjatoleslam Mohammad Javad Hajaliakbari blasted the western countries for hatching plots and trying to prevent the removal of unlawful sanctions imposed by the US against the Iranian nation, and called on the country's negotiators to beware of West's mischievous moves.
Addressing a congregation of people at Tehran's Imam Khomeini Grand Mosalla (congregational prayers site), Hojjatoleslam Hajaliakbari said, "The negotiators in the Vienna talks should courageously neutralize the enemy's plots on the removal of the US sanctions."
"We are in no hurry in the negotiations, but we will not allow the negotiations to last too long," he added.
The senior negotiator called on the negotiators to thwart the enemy's plots with wisdom, rationality, trust in God and the workable plans.
Iran and the G4+1 group of countries – Britain, France, Germany, Russia and China – resumed talks in Vienna on January 3 after the parties took a three-day break for the New Year. The US is not allowed to directly attend the talks due to its pullout in 2018 from the landmark deal with Iran.
The eighth round of the Vienna talks began on December 27 with a focus on the removal of all sanctions that the US imposed on Iran.
During the previous round of the talks, the first under Iran's new President Seyed Ebrahim Rayeesi, Iran presented new proposals at the negotiating table to help the talks move forward and later criticized the European signatories of the JCPOA for failing to follow suit and remaining passive.
One year after Washington's exit from the deal and the failure of the European signatories to uphold their commitments under pressure from the US, Iran took a set of retaliatory steps away from the deal in several stages in line with its legal contractual rights.
With a new administration in office in the US, Washington says it wants to rejoin the deal, but it has been dragging its feet in removing the sanctions on Iran.
Tehran has been firmly insisting that the US must first remove the sanctions in a verifiable manner, give guarantees that it will not leave the agreement again, and compensate for all the damages inflicted on Iran due to Washington's unlawful pullout.