Politics
2022-January-19  13:27
Iran, Iraq Agree to Set Up Joint Arbitration Center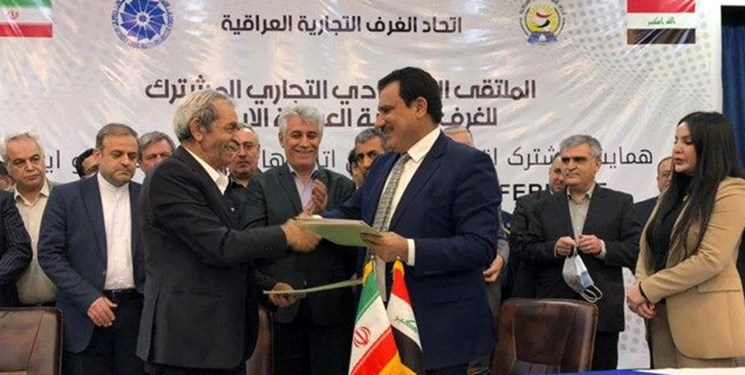 TEHRAN (FNA)- The private sectors of Iran and Iraq signed an agreement to form a joint arbitration center in a bid to facilitate trade exchanges between the two countries.
The agreement was signed between Head of Iran Chamber of Commerce, Industries, Mines, and Agriculture (ICCIMA) Gholamhossein Shafeyee and his Iraqi counterpart Abdul Razzaq al-Zuhairi in Baghdad on Tuesday.
The two sides signed the agreement during a joint business forum with participation of private sector leaders from both countries.
A high-ranking delegation of Iranian private sector led by Iran Chamber chief arrived in Iraq on Sunday.
On the first day of their stay in Iraq, the Iranian delegation paid a visit to Iraq Federation of Industries where Iran Chamber Chief said Iraq is more than a trade partner for Iran.
He, however, noted that the hurdles in the way of economic cooperation between the two countries have to be identified and removed.