Politics
2022-January-19  13:52
Envoy: US Sanctions Breach Basic Rights of Iranian Women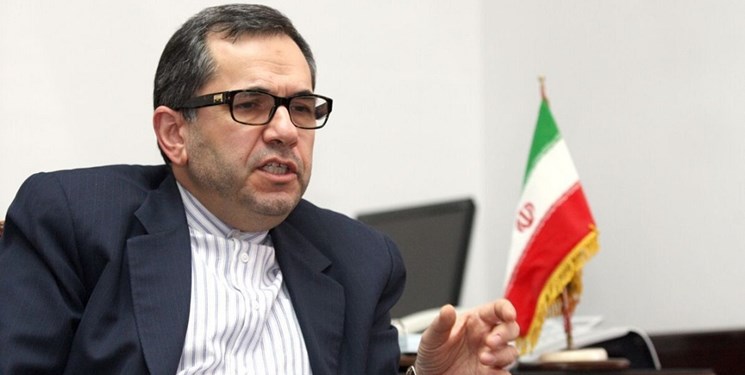 TEHRAN (FNA)- Iran's Ambassador and Permanent Representative to the United Nations Majid Takht Ravanchi said that the US sanctions have prevented Iranian women and girls from benefiting their right to development.
Takht Ravanchi made the remarks, addressing a UN Security Council meeting on the issue of women, peace, and security on Tuesday.
The envoy reminded how the bans not only violated the international law, but also breached the basic rights of women and girls, especially their right to development.
"However, the Islamic Republic has made significant progress in enablement of women and girls, specially in the field of education," he said.
"The Islamic Republic attaches much importance to the women's role in socioeconomic development and the Iranian society's sociopolitical life," the envoy stated.
He hailed making considerable progress towards empowering Iranian women and girls, despite the US illegal and inhumane sanctions targeting the country.
Takht Ravanchi, meanwhile, touched on the situation of women in West Asia, expressing dismay over the destructive effects of occupation and foreign intervention, as well as terrorist activities targeting girls and women in the region.
He said the oldest case for such impairment would be the Palestinian women, who continued to suffer the consequences of decades of Israeli occupation and human rights violations.
"In disputes and conflicts, efforts should be focused on addressing the root causes of violence against women," the Iranian official said.
The US reimposed sanctions against Iran in 2018 after illegally and unilaterally leaving a 2015 deal between Tehran and G5+1 group of countries (China, Russia, Britain and France plus Germany).
Washington has refused to lift the bans, even in the case of foodstuffs and medicine, despite the ongoing coronavirus pandemic.