Politics
2022-January-19  14:37
Commander: Iran Ready to Supply Neighboring, Friendly States with Military Technologies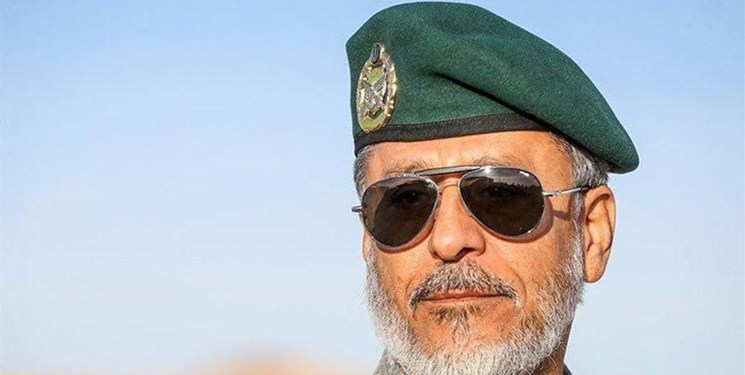 TEHRAN (FNA)- Deputy Commander of the Iranian Army for Coordination Rear Admiral Habibollah Sayyari said that his country is ready to supply the neighboring and friendly states with its state-of-the-art scientific and military technologies.
The Islamic Republic stands ready to provide advanced scientific and military technologies to friendly and neighborly states, Rear Admiral Sayyari said on Tuesday, addressing a meeting with foreign military attachés residing in Iran.
He added that Iran had achieved self-sufficiency and scientific capabilities in the field of military power and manufacturing state-of-the-art weaponry.
"Besides progressive relations with various countries, Iran is engaged in military cooperation with some of them and is interested in sharing its advanced scientific and military technologies with other friendly and neighboring countries as well," Rear Admiral Sayyari said.
He said the neighboring countries, in turn, need to understand the nature of Iran's power because "regional stability and security will be established based on mutual strength and interactions".
Rear Admiral Sayyari also said Iran was facing problems in establishing ties with some of its neighbors since it has been under the "most oppressive and harsh" sanctions in the history of international relation.
"We believe, however, that these problems can be solved through interactions and dialog and there is no need for any help from foreign powers," he added. "Deeper neighborly ties will bring greater economic benefits to the West Asia region."
The Islamic Republic has always supported regional nations, has never violated their rights, and has recognized independence of all countries, Rear Admiral Sayyari said.
The senior commander reiterated Iran's friendly and brotherly policy towards its neighbors, adding that the Islamic Republic had never have a greedy eye on any country and believed based on Islamic teachings that common interests and regional and collective security could be achieved without the presence of trans-regional states.
Former Iranian Defense Minister Brigadier General Amir Hatami in a meeting with his Iraqi counterpart General Juma Anad Saadoun in Tehran in November 2021 underlined his country's preparedness to supply the Armed Forces in Iraq with needed weapons and military equipment.
"Thanks to its abundant capacities and infrastructures which are the fruits of the cruel sanctions era after the victory of the Islamic Revolution, the Islamic Republic of Iran's defense ministry is ready to provide the Iraqi Armed Forces' needs to strengthen Iraq's defense power," General Hatami said in the meeting.
General Hatami also said that the Iranian and Iraqi nations as well as the resistance front will never forget the blood of martyred anti-terror commander Lieutenant General Qassem Soleimani and Deputy Commander of Iraq's Popular Mobilization Forces (PMF) Abu Mahdi al-Muhandis who were assassinated by the US in Iraq in January.
Saadoun, for his part, stressed Iraq's willingness to use Iran's valuable experiences in the defense field, appreciating the country for its assistance to Iraq in fighting against the ISIL and other terrorist groups by playing military advisory role and supplying weapons.
Also in the same month, Iranian Army Airborne Commander General Yousef Qorbani announced that the Iraqi Army has demanded Iran to sell and mount its indigenous night vision systems on the Arab country's helicopters.
"The Iraqi airborne officials visited Iran recently and we also decided to pay a reciprocal visit and the Iraqi side was highly interested in purchasing (helicopter) parts from Iran and wanted the Iran-made night vision systems to be mounted on their helicopters," General Qorbani said.
He noted that Iran is now able to produce 500 helicopter parts, adding that the first indigenously developed helicopter will be manufactured in the country soon.