Politics
2022-January-20  15:38
FM: Future of World Based on Multilateralism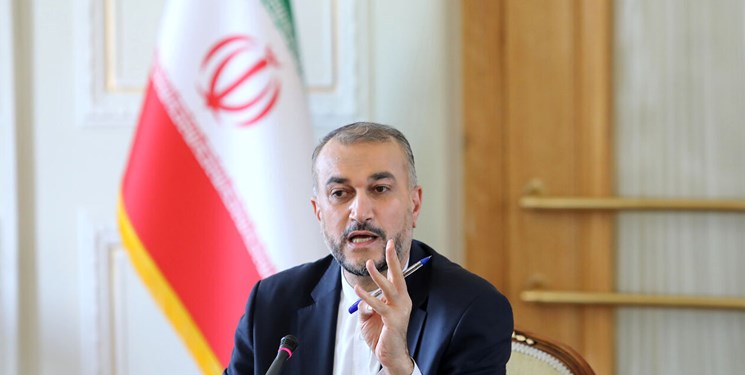 TEHRAN (FNA)- Iranian Foreign Minister Hossein Amir Abdollahian described the visit by President Seyed Ebrahim Rayeesi to Moscow as the start of a new chapter in ties, adding that the future of the world is based on multilateralism.
"In the new chapter of relations, there will be excellent cooperation," Amir Abdollahian wrote on his twitter page on Wednesday, referring to President Rayeesi's two-day visit to Moscow.
"As the result of the important, cordial and long meeting between the President of the Islamic Republic of Iran Ebrahim Rayeesi and the President of Russia Vladimir Putin in the Kremlin, Tehran-Moscow relations entered a new and different chapter and got accelerated," he added.
"The presidents of the Republic of Iran and Russia agreed to sketch a long-term roadmap. The future of the world will be built on multilateralism," Amir Abdollahian said.
In relevant remarks earlier this week, the Iranian top diplomat underlined the importance of President Rayeesi's visit to Russia, saying that both countries are highly interested in the further development of trade ties and cooperation.
"High on the agenda are the development of trade cooperation between the two countries, the expansion of long-term cooperation, and the removal of some obstacles, including infrastructural weaknesses, financial and investment resources, as well as efforts to neutralize international sanctions against the two countries," Amir Abdollahian said in an interview with the Persian-language Nour News, affiliated to Iran's Supreme National Security Council (SNSC).
Referring to the President Rayeesi administration's dynamic, look-to-the-East foreign policy, he said that Iran and Russia are redoubling their joint efforts to nullify US and European sanctions targeting the economies of the two countries.
Amir Abdollahian also said there is a strong desire on the part of the private and public sectors in Iran and Russia to cement their trade ties, despite the restrictions created by Washington's unilateral sanctions against Tehran.