Politics
2022-January-22  16:59
Iran: Achievement of Peace in Yemen Harder for Silence of Int'l Community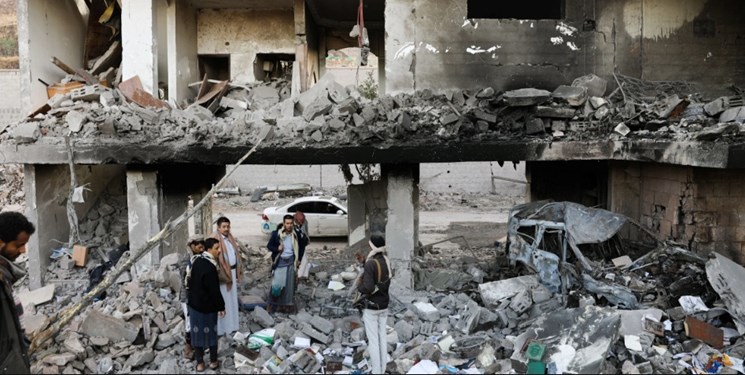 TEHRAN (FNA)- The Iranian foreign ministry on Saturday condemned the bombardment of residential areas in Yemen by the Saudi-led coalition, and blasted the international community's silence on the coalition's crimes.
Iranian Foreign Ministry Spokesman Saeed Khatibzadeh deplored the recent air attacks against residential areas in Yemen which have resulted in killing and injuring scores of innocent civilians.
He voiced sympathy towards the families of the victims, and said that the continued military attacks on Yemen with the silence of the international community, the uncontrolled sale of weapons to the aggressors, taking a biased approach and double-standard policies toward seven years of brutal aggression against the Yemeni people has made it even more difficult to achieve fair peace.
The countries which have provided arms to the aggressors in Yemen and killed Yemeni women and children by equipping them with bombs and weapons of mass destruction are complicit in these crimes and should account before the public opinion, he noted.
Khatibzadeh said that continued blockade and bombing of Yemeni people is the result of lack of serious determination to advance a political settlement for Yemen crisis and persistence on a destructive military approach, which will result in damaging Yemen and instability in the region.
A spokesman for Yemeni Armed Forces has called on foreign companies to pull out of the UAE following a series of airstrikes on Thursday and early Friday which have killed at least 90 people in Yemen.  
A correspondent of Yemen's al-Masirah TV said five people were pulled out from the rubble on Saturday, raising the death toll from the Saudi-led coalition bombing of a temporary detention center in Sa'ada to 87 people. 
Another 266 people were injured, most of them in critical condition, it cited Yemen's Minister of Public Health and Population Taha al-Mutawakil as saying.  
Late Thursday, Saudi-led coalition warplanes also struck a communications center in Hudaydah, killing six children playing soccer nearby and plunging Yemen offline as the war-torn nation lost its connection to the internet. 
"In the aftermath of the crimes committed by the Saudi-led coalition of aggression against Yemeni people, we advise foreign companies in the Emirates to leave because they have invested in an unsafe country," Yemen's Armed Forces spokesman Yahya Saree tweeted on Friday.
"The UAE would grow more insecure as long as its rulers continue their military aggression against Yemen."
His fresh warning came after Yemeni forces carried out retaliatory drone and missile strikes against strategic facilities deep inside the UAE on Monday. 
On Friday, thousands of Yemenis staged demonstrations in the capital Sana'a and other cities to condemn the bombings of Sa'ada and Hudaydah.