Politics
2022-January-26  14:15
Police Disbands Arms-Trafficking Team in Northwestern Iran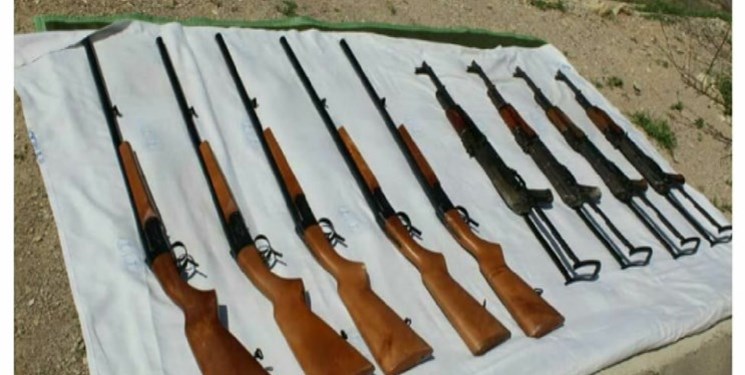 TEHRAN (FNA)- Iranian Law Enforcement police forces dismantled a weapons-trafficking team in West Azerbaijan province in the Northwestern parts of the country.
The arms-trafficking group was disbanded in Urumia city in the West Azerbaijan province.
The Deputy Police Commander of West Azerbaijan province Colonel Iraj Hassankhani announced on Tuesday that an arms trafficking team was dismantled in Urumia.
A consignment of 15 illegal weapons (14 hunting rifles and a pistol) was seized from the traffickers by the police, he told reporters.
Colonel Hassankhani added that 4 people have been arrested and two vehicles belonging to the arms trafficker were seized.
Security and intelligence forces in Iran have dismantled 78 gangs in the first 6 months of the current Iranian year (started on March 21) which smuggled weapons and ammunition to the country.
In November, Iranian border guards dismantled an arms-smuggling gang in the Northwestern parts of the country.
Border guards of the West Azerbaijan province's border regiment managed to prevent the entering of a shipment of illegal weapons to the country by taking timely action, Commander of Iran's Border Guards Police Brigadier General Ahmad Ali Goudarzi said.
He added that the border guards seized 240 weapons, including 175 hunting rifles, 65 pistols and 6 boxes of weapon accessories during the operation. 
The commander said that the traffickers fled the scene, adding that efforts are underway to identify and arrest them.