World
2022-January-27  12:01
North Korea Fires 2 Short-Range Ballistic Missiles Toward Sea of Japan, 6th Launch in 2022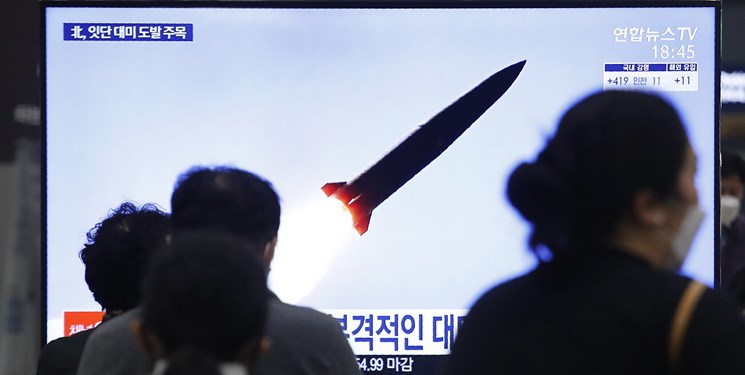 TEHRAN (FNA)- North Korea has reportedly launched two short-range ballistic missiles toward the Sea of Japan on Thursday, according to South Korean military officials.
Yonhap news agency reported that Pyongyang fired an unidentified projectile in the direction of the Sea of Japan. This was a reported sixth launch of such projectiles by North Korea since the start of the year, according to the agency.
"The Joint Chiefs of Staff (JCS) said it detected the launch from in and around Hamhung, a city on its East coast, at around 8 am," Yonhap reported, adding, "It [JCS] did not elaborate further."
"Our military is keeping close tabs on related North Korean movements and maintaining a readiness posture," the news agency quoted the JCS as saying in a message that was sent to reporters.
Japan's Kyodo news agency reported citing a government official that two projectiles were "believed to have splashed down in the sea outside Japan's exclusive economic zone", adding that "there were no immediate reports of damage as a result of the firing".
On January 25, North Korea was reported to test-fire two cruise missiles from an inland territory towards the Sea of Japan.
Pyongyang apparently test-fired at least two cruise missiles from an inland area Tuesday following four reported rounds of weapons tests, including hypersonic missile launches on January 5 and 11, Yonhap reported on Thursday.