Politics
2022-February-14  13:53
Senior Analyst: Everything in Vienna Depends on US Decision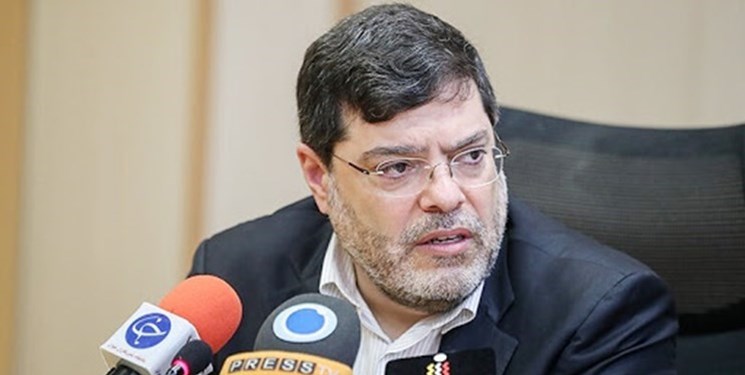 TEHRAN (FNA)- Political Analyst Seyed Mohammad Marandi said that the talks between Iran and the world powers in Vienna have reached a stage that achievement of an agreement depends on Washington's decision.
"There is a significant possibility that there will be an agreement...as we see some movement from the US and Europe. But there is also a chance there won't. Everything will depend on Washington and on whether they really want it," Marandi said.
He added that the US cannot cheat Iran again.
Marandi, a media adviser to the Iranian negotiations team, said that it is too early to jump to conclusions, Sputnik reported. 
The current US administration has continued to pursue the policy enacted by its predecessor, he said. 
"In 2015, we made sure to implement the deal. It was [President Barack] Obama, who didn't. Behind closed doors, he told the Treasury and various firms not to work with us. In 2018, they violated the agreement again by leaving it, while we were loyal. So, what Iran is saying now is that you can't cheat us again".
Marandi also pointed to the regional countries' concerns about the result to f the Vienna talks, saying, "Neighboring countries are influenced by US policies. They are in the American camp, and America doesn't care about human dignity. All they care about is their dominance and interests. If it wasn't for Washington, relations with our neighbors would have been better but we still want to build bridges".
Envoys from Iran and the G4+1 group of countries — Britain, France, Russia, and China plus Germany — have been holding negotiations in the Austrian capital for 10 months in a bid to resurrect the JCPOA.
The eighth round of the talks resumed last Tuesday after a brief pause during which the negotiators returned to their capitals for consultations.
Secretary of Iran's Supreme National Security Council (SNSC) Ali Shamkhani warned last Monday that the Vienna talks between Iran and the world powers may not end up in a deal if the US remains adamant to removing all cruel sanctions imposed on Tehran under the maximum pressure campaign.
"The agenda for the Iranian negotiators to continue the eighth round of Vienna Talks has been carefully defined. An agreement in which the sanctions that form the maximum pressure are not lifted will condition the country's economy and cannot be the basis of a good deal," Shamkhani wrote on his twitter page.
Reports said earlier this month that the Biden administration has restored a nuclear cooperation sanctions waiver to Iran, a senior State Department official said.
The waiver, which was rescinded by the Trump administration in May 2020, had allowed Russian, Chinese and European companies to carry out non-proliferation work at Iranian nuclear sites.
The move came as Iran has been requesting removal of economic sanctions.
Shamkhani reacted to the news by saying that Iran has the right to a peaceful nuclear program.
"Iran's legal right to continue research and development and to maintain its peaceful nuclear capabilities and achievements, along with its security against supported evils, cannot be restricted by any agreement," he tweeted.
Iranian senior analyst Seyed Mostafa Khoshcheshm also discredited the US move, describing it as a deceitful measure aimed at prioritizing nuclear debates over economic sanctions in the Vienna talks.
In a reply tweet to a post left by Ulyanov who had welcomed the US waivers as a step forward, Khoshcheshm said the US continues its game against Iran and its recent move shouldn't be interpreted as softening tone.
Iranian President Seyed Ebrahim Rayeesi said on Friday that his country pursues a balanced foreign policy in relations with the world states, stressing that Iran's progress does not depend on developments in New York or Vienna.
"In our foreign policy, we seek balanced relations with the world and attach special importance to neighboring countries" Rayeesi said.
"We pin hope on our people," he added, noting that "we never pin hope on either New York or Vienna".
Also, Shamkhani said on Saturday that his country is determined to continue progress in its peaceful nuclear program as well as defense capabilities.
"Options that are never removed from the table: Glorious presence of Iranians in ceremonies in support of the Islamic establishment, maintaining and strengthening Iran's peaceful nuclear capacities and defense capabilities and regional security-making policies of Islamic Republic," Shamkhani wrote on his twitter page after the Friday rallies on the occasion of the 43rd anniversary of the victory of the Islamic Revolution across Iran.