Politics
2022-March-10  16:50
Supreme Leader: Iran Not to Give Up N. Program, Regional Power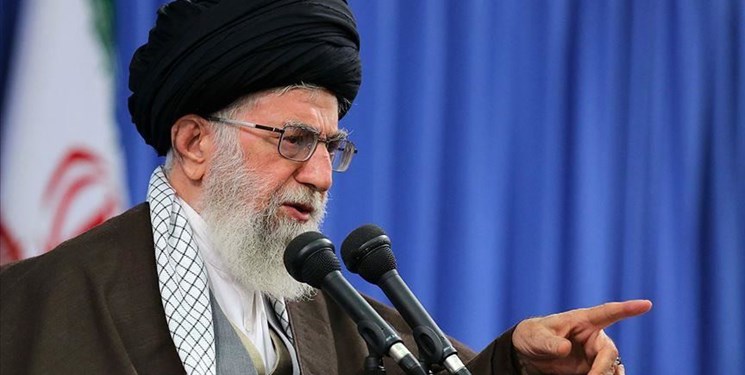 TEHRAN (FNA)- Supreme Leader of the Islamic Revolution Ayatollah Seyed Ali Khamenei underlined that Iran will not retreat from strengthening its regional power and peaceful nuclear industry in favor of any other benefits.
"It is vital for any country to have national power," Ayatollah Khamenei said, addressing a meeting with Iran's Assembly of Experts on Thursday.
He said any nation seeking independence and resistance against the will of others needs to "stand strong, otherwise it will be fearful, weak, humiliated and constantly worried about the foreigners' greedy eyes".
Ayatollah Khamenei described national power as a "compound issue" and an "intertwined network" comprised of multiple factors.
The Leader said among the "pillars of national power" are "security and defense power", "economy, public welfare and easy livelihood", "the power of politicking and bargaining to fulfill national interests at the regional and global front" and "culture and lifestyle", among other things.
"None of these arms of national power should be cut off in favor of one pillar and the other," Ayatollah Khamenei said.
"Regional presence gives us more strategic depth and national strength. Why should we give it up? Scientific nuclear advance has to do with the country's needs in the near future and, if we do away with [the nuclear program], who will we have to ask for [nuclear knowhow to meet our demands]? the Leader asked.
It is a big mistake to retreat in the face of America or any other power for securing protection against sanctions, which will deal a blow to the nation's political power, Ayatollah Khamenei said.
Using the media as a tool, the devils have constantly been spreading lies to undermine the public trust and faith and frustrate the nation, he added.
In relevant remarks on Sunday, Ayatollah Khamenei stressed the importance of development of clean energy.
"Developing non-fossil energies such as the nuclear energy, which is being increasingly used across the world and countries in our region are also moving in that direction, as well [developing] wind and solar power, should be seriously pursued," Ayatollah Khamenei said while planting two saplings on the occasion of National Arbor Day.