Politics
2022-April-17  20:03
DM Lauds Army for Successful Safeguarding of Iran's Security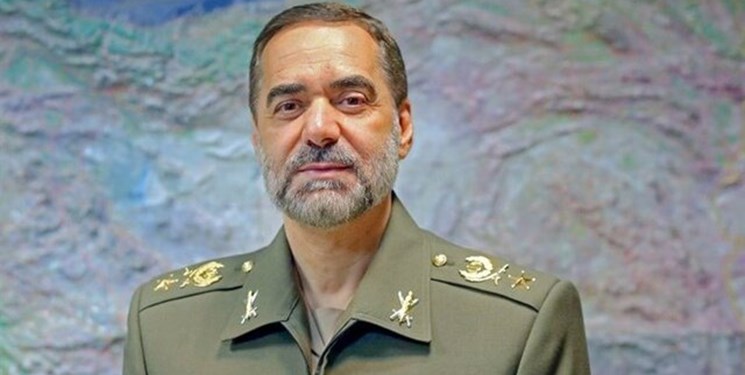 TEHRAN (FNA)- Iranian Defense Minister Brigadier General Mohammad Reza Ashtiani hailed the country's Army for its services and successful efforts to protect the security and sovereignty of Iran.
General Ashtiani made the remarks on Sunday in a message to congratulate the National Army Day in Iran.
He said that the wise recognition of the country's interests has encouraged the Islamic Republic of Iran Army to improve its ground force, the navy, and the air force relying on self-confidence and local capabilities to play a key role in maintaining security and sovereignty of the country and shine as a symbol of deterrence.
General Ashtiani said that designation of April 18 as the National Army Day is a sign of wisdom, insight, and foresight of the founding father of the Islamic Revolution late Imam Khomeini, who tried to foil plots hatched by enemies and revitalize the Army at the time when some ill-wishers attempted to pursue dissolution of the important force.
Security and defense plots in the last four decades against the Islamic Republic of Iran as well as other oppressed nations in the region, specially in West Asia hatched by the US and its regional allies showed that efforts made by Iranian Armed Forces in particular the brave Army could help preserve independence and sustainable security of the Islamic nation in the face of the foes, he noted.
The Islamic Republic has adopted modern military doctrine and defensive policies by the use of state-of-the-art technologies and innovations along with intelligent measures, General Ashtiani said, adding that the Army plays an important role in protecting Iran's soil, air, and waters based on its domestic capacities.
In relevant remarks in August, Commander of the Iranian Army Major General Abdolrahim Mousavi stressed that his forces and their military equipment are at the highest level of preparedness to confront and respond to any threats by enemies.
General Mousavi made the remarks, addressing a ceremony in Tehran, attended by the Army ground forces units which was also broadcast live for the other army ground force units across the country through video-conferencing.
"The Army of the Islamic Republic of Iran is at the highest level of its combat readiness and will stand firm against any threat and will completely carry out its mission," he said.
General Mousavi pointed to the army's activities in the country alongside its main duty which is protecting the country's territorial integrity, saying that the Iranian military has been with the people at the time of natural disasters, including earthquakes, water shortages and floods as well as the coronavirus epidemic. 
"Today, the army's ground forces are present on the western and eastern borders of the country, and wherever these army devoted forces are stationed, security is fully established. Also, in terms of equipment, the army ground force is in a good status, which has been able to stand on its own feet with its strong and hardworking manpower," he underscored.