World
2022-April-26  17:36
Russia Warns Ukraine Has Potential to Create Chemical Weapons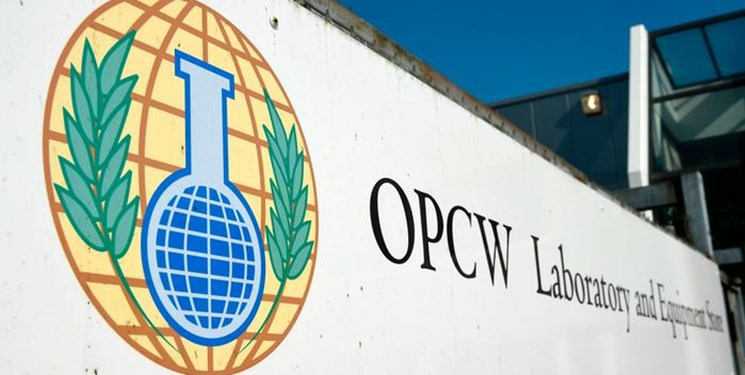 TEHRAN (FNA)- Russian Permanent Representative to the Organization for the Prohibition of Chemical Weapons (OPCW) Alexander Shulgin said on Tuesday that Ukraine has a potential to create chemical weapons.
"When Ukraine joined the chemical convention, it did not declare the presence of chemical weapons on its territory, but I think that, one way or another, the Ukrainians will play this card, I already spoke about encroachments regarding chemical provocations against our country," Shulgin stated during a press conference at the Rossiya Segodnya information agency, adding that Kiev has potential, including "chemical industry", RIA Novosti reported.
Moscow will do everything possible to prevent any potential chemical weapons provocations in Ukraine, Shulgin noted.
According to the envoy, Russia can see the US, its allies and Ukraine closely coordinating on the OPCW platform.
"Every time Washington, Paris or London mention something, Ukrainian diplomats immediately pick up on it and start flooding the organization's technical secretariat with various notes, alleging that Moscow is engaged in setting up a chemical false flag operation, meaning to use chemical weapons and blame it on Kiev," Shulgin pointed out.
"We have already evaluated the relevant statements by Western countries and their Ukrainian proteges at a meeting of the OPCW's governing body, the Executive Council. We pointed out that it was a very short-sighted policy, which was like playing with fire," the Russian envoy added.
He also stressed that the Russian Defense Ministry regularly published data shedding light "on the arrangements that Ukraine is devising".
Foreign Minister Sergey Lavrov outlined in an interview on Monday Russia's starting position is that atomic war should be unacceptable and Moscow successfully persuaded the US and other nuclear powers to agree on that back in January. However, he added that the situation has since deteriorated to the point where there is a real and serious threat. 
In mid-April, Stephane Dujarric, Spokesman for UN Secretary-General Antonio Guterres, said the prospects of a nuclear conflict breaking out are "unthinkable".
The topic of nuclear weapons use was brought up by Ukrainian President Volodymyr Zelensky in an interview with CNN. Zelensky alleged that Russia may use tactical nukes against his country, without providing any proof to back up the bold claim.
Zelensky's claims have been rubbished by top Russian officials, with Lavrov firmly rejecting the idea that Moscow could resort to the use of tactical nuclear weapons in Ukraine.
Russia attacked its neighbor following Ukraine's failure to implement the terms of the Minsk agreements, signed in 2014, and Moscow's eventual recognition of the Donbass republics of Donetsk and Lugansk. The German and French brokered Minsk Protocols were designed to give the breakaway regions special status within the Ukrainian state.
The Kremlin has since demanded that Ukraine officially declare itself a neutral country that will never join the US-led NATO military bloc. Kiev insists the Russian offensive was completely unprovoked and has denied claims it was planning to retake the two republics by force.