Politics
2022-May-12  12:10
Official Emphasizes Importance of Qatari Emir's Iran Visit in Bolstering Economic Ties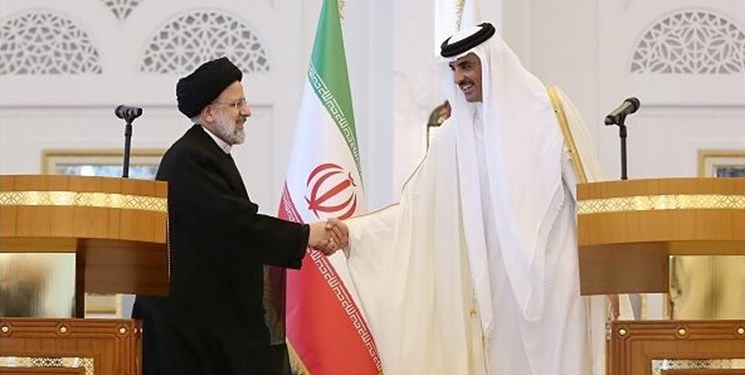 TEHRAN (FNA)- Head of Iran-Qatar Joint Chamber of Commerce Adnan Mousapour underlined that the upcoming visit by Qatari Emir Tamim bin Hamad Al Thani to Iran will leave highly positive effects on the further expansion of economic relations between the two friendly neighbors.
Qatari Emir's visit to Iran will be the start of better economic relations between Tehran and Doha, Mousapour said on Wednesday.
He added that the Iranian and Qatari businessmen were highly keen to increase mutual cooperation, noting that the Iran-Qatar Joint Chamber of Commerce had envisioned enhanced ties and the emir's visit would precipitate plans.
"The visit by Qatar's emir, at the head of a high-ranking delegation, to Iran can help and herald a more brilliant future in the two countries' economic relations," Mousapour said.
He also said Iran's private sector was ready to play a role in the hosting of 2022 FIFA World Cup guests on Iran's Persian Gulf Kish Island as well as in exporting necessary supplies to Qatar.
The Iranian official said the Emir's visit could also help advance previous agreements on mutual cooperation, including hosting of Qatar's World Cup guests on Kish Island.
Qatari Emir Tamim bin Hamad Al Thani is planning to pay a visit to on Thursday to meet with Iranian President Seyed Ebrahim Rayeesi in a bid to exchange views on implementation of the already signed agreements.
The level of consultations between Iran and the regional countries has considerably increased after President Rayeesi announced his government's new policy to prioritize neighboring countries in foreign policy.
The Qatari Emir's visit is going to happen only two months after a similar trip by President Rayeesi to Doha.
The upcoming visit is aimed at pursuing the agreements made during President Rayeesi's visit to Qatar.
Tehran and Doha have signed agreements to cooperate on specific areas regarding the 2022 Qatar World Cup.