Economy
2022-May-12  19:53
Iranian, Qatari Officials Start High-Profile Trade Talks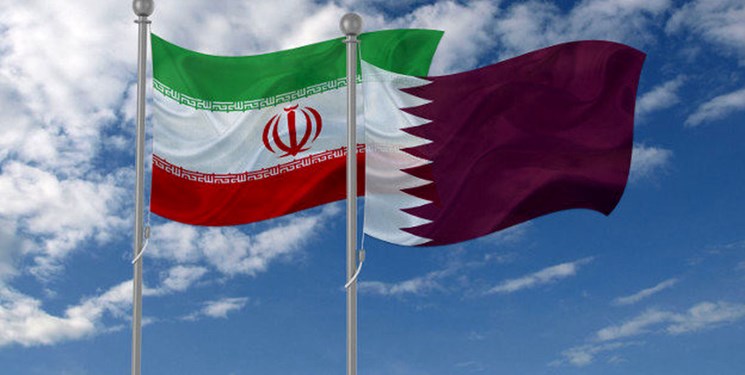 TEHRAN (FNA)- High-ranking Iranian and Qatari officials started talks on promotion of trade ties between the two countries as soon as a delegation headed by Qatari Emir Sheikh Tamim bin Hamad Al Thani arrived in Tehran on Thursday.
Head of Iran's Trade Promotion Organization Alireza Peymanpak and visiting Director-General of Qatari Commerce and Industry Ministry for International Cooperation Sheikh Ahmed Ahan met on Thursday to discuss expansion of business and industrial ties between Tehran and Doha.
Sheikh Ahan travelled to Tehran today in the company of a high-profile delegation headed by the Qatari Emir.
The two officials discussed the MoUs signed during the Iranian industry minister's visit of Doha and the topics of Iran-Qatar economic commission which is slated to be held in Doha early next month.
They also coordinated a joint business meeting attended by both countries' private sectors to be held on the sidelines of the aforementioned joint commission meeting.
Qatari Emir arrived in Tehran on Thursday in a visit aimed at further broadening the two nations' relations and cooperation in different fields.
Sheikh Tamim was welcomed by Iranian First Vice-President Mohammad Mokhber upon his arrival in Tehran.
Heading a high-ranking political-economic delegation, Sheikh Tamim is scheduled to hold talks with Iranian authorities, including President Seyed Ebrahim Raeyeesi.
The visit follows a trip by President Rayeesi to Doha in February, where he met senior Qatari officials and attended the sixth summit of the Gas Exporting Countries Forum (GECF).
Rayeesi's visit was the first to Qatar by an Iranian president in 11 years. During the trip, Tehran and Doha signed 14 memoranda of understanding in the fields of aviation, trade, shipping, media, cancellation of visa requirements, electricity, standards, education and culture.