Russian FM Says EU Turned into Aggressive Player in International Arena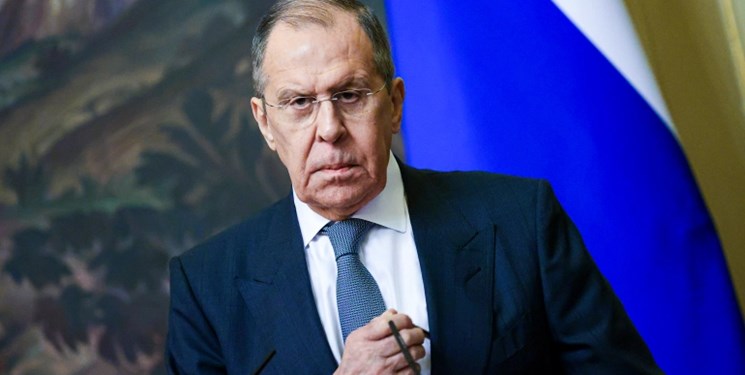 TEHRAN (FNA)- The European Union has turned into an aggressive player in the international arena, Russian Foreign Minister Sergei Lavrov said on Friday.
According to the diplomat, the EU countries are "rushing exactly along the tracks that NATO is already laying, thereby confirming the trend that they are merging with NATO and will, in fact, perform the functions of its appendage", RIA Novosti reported.
"[In this regard,] the harmlessness of such a desire of Kiev [to join EU] raises serious doubts ... considering that the European Union has turned from a constructive economic platform ... into an aggressive, militant player," Lavrov told reporters on the sidelines of a CIS ministerial meeting in Dushanbe.
"They [Ukraine] are trying to emphasize in every way their aspiration to become members of the European Union. [Ukrainian Foreign Minister] Dmitry Kuleba recently said that the European Union has to say "yes" or "no" practically right now. <...> Yet the most important thing is that this is an issue of relations between Kiev and the European Union. Yet the innocuousness of such a desire by Kiev causes serious doubts. It is indeed like this, taking into account that the European Union, from a constructive and economic platform as it was conceived, turned into an aggressive belligerent player," he said.
According to the Russian top diplomat, the European Union aspires to follow NATO's path, "confirming the trend that they are fusing with the North Atlantic Alliance and will essentially function as its appendage."
That said, Lavrov noted that Ukraine, despite public statements by its leadership that it was a mistake to reject nuclear weapons, in its contacts with Russia declares its readiness to obtain a non-aligned and neutral status if it receives guarantees beyond NATO and beyond other military and political blocs.
Lavrov also said that the situation in Afghanistan cannot be allowed to collapse.
"The situation [in Afghanistan] cannot be allowed to collapse again, as this would be too hard for the Afghan people, who have suffered from the presence of NATO for 20 years," Lavrov said after a meeting of the CIS Council of Foreign Ministers.
Lavrov urged the international community to pay more attention to the mobilization of humanitarian aid and other assistance for Afghanistan, saying the US and its allies should bear the greater burden of expenditure on reconstruction of Afghanistan.
Commenting on the escalation in the Panjshir province, the foreign minister said Russia had always called for the situation in Afghanistan to be settled through nationwide dialogue.
Russia and China have been sending messages to the Taliban emphasizing the need to form an inclusive government.
"We expect our allies in Tajikistan who have a major influence on Afghanistan, especially on Northern Afghanistan, to continue helping us attain joint goals," Lavrov concluded.