Patrick Lawrence: Assange's Case Warning to All Truth-Seekers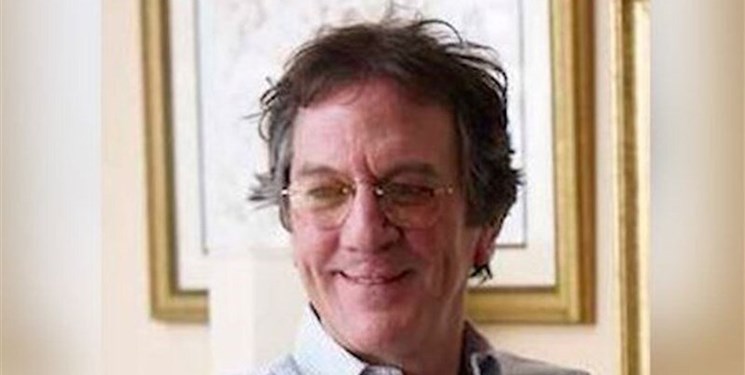 TEHRAN (FNA)- Patrick Lawrence, veteran journalist, says American national security state acts against and silence, with no legal limits, whistleblowers such as Assange.
In an interview with FNA, Lawrence said American exceptionalism, which has criminalized the case of Assange, is posing a grave danger to the freedom, and added, "The freedoms of all of us, and the fate of what remains of our democratic institutions and processes, is also in question and in need of defense."
Patrick Lawrence is a longtime columnist, essayist, critic, author and lecturer. He was a correspondent for many years, chiefly for the Far Eastern Economic Review, International Herald Tribune, and The New Yorker mainly in Asia.
Below is the full text of the interview:
Q: Julian Assange is facing a life behind the bars for exposing the crime by the US' officials and other governments. The officials who committed the crime have not been held accountable. Why is that?
A: Political institutions in the West operate by way of a culture of secrecy. In America especially, they also rely on a great myth of innocence in order to maintain public support for, or at least acquiescence in, their unlawful and often violent conduct. Julian Assange breached these walls—the wall of secrecy, the wall of mythology. This is his crime, as his many supporters understand very well. Behind these walls, I must add, Western institutions operate in what is called "a state of exception." They make and enforce laws but are not subject to them. The crimes Julian Assange exposed are therefore not crimes. The crime, as they have it, was in exposing their crimes-that-are-not-crimes—exposing, this is to say, their state of exception.
The extreme cruelty of Assange's treatment detained in London is intended as a warning to all others who would act in behalf of the truth.
Q: The recent reports say the CIA considered kidnapping or killing Assange while he was holed up in the Ecuadorian embassy. Up to what extent does Washington go against people like Assange?
A: The American national security state will always and without exception act against people such as Julian Assange. And as the recent revelations of CIA plans to kidnap or assassinate him indicate very clearly, there are no limits to what they will do to silence people of Julian's kind—certainly no legal limits. What are at issue is power and public acquiescence. This is why it is vitally important to oppose the national security state and work to inform the public of what is done in its name. Americans, it is essential to understand, are kept in a state of ignorance as to what is done in their names. This is very prevalent.
Q: The US administration's indictment poses a threat to press freedom both in the United States and abroad. But, is that only freedom of the press which is threatened?
A: As Nils Melzer, the principled special rapporteur on torture at the UN at the time of Julian's arrest has said many times, what is done to Julian is done to us. Press freedom is of course primarily at issue; but the freedoms of all of us, and the fate of what remains of our democratic institutions and processes, is also in question and in need of defense. If Assange is found guilty and imprisoned—as, regrettably, is likely to prove to case—we will all go to prison with him.