Germany Vows Continued Military Support for Ukraine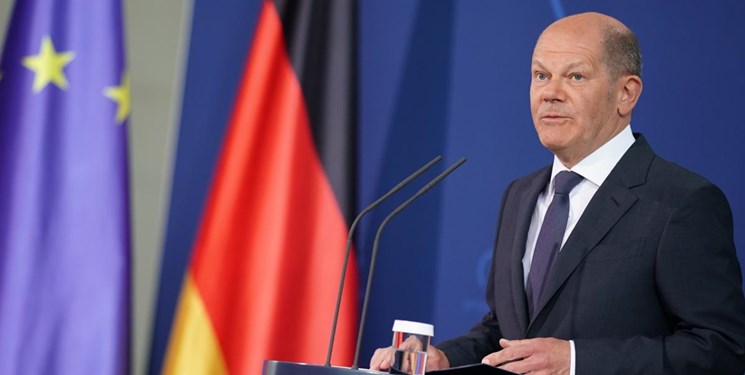 TEHRAN (FNA)- Germany on Friday pledged further military support for Ukraine in its war with Russia.
Germany will continue to deliver weapons to Ukraine, Chancellor Olaf Scholz said at the final Social Democratic Party rally in the Western city of Cologne, only two days before the state elections in North Rhine-Westphalia, German Press Agency reported.
Russia is waging a "brutal war of aggression against an innocent neighbor solely to expand its own power and expand its own territory. Revanchism and imperialism must not determine reality in Europe", dpa quoted Scholz as saying.
Germany will continue to deliver weapons to Ukraine, he added.
In Russia it has not yet been understood that peace will not be possible if Moscow takes a piece of Ukraine by military force, but only "with an understanding, an agreement, a peace agreement between Ukraine and Russia", said Scholz, adding, "We will not accept a dictated peace for Ukraine."
According to Scholz, Germany is obliged to help Ukraine but that must not lead to a military confrontation between NATO and Russia.
Scholz also said he did not see Moscow's effort to change the position on Ukraine during a recent telephone conversation with Putin.
"No," he said in an interview posted Saturday on the German news portal T-online when asked whether he had seen any changes in Russia's position on Ukraine.
Moscow "has not reached any goals mentioned at the beginning" of the military special operation, Scholz added.
Moreover, "NATO has not left, but has even increased its forces in the Eastern flank," he said, adding that the North Atlantic Treaty Organization would become even stronger once Finland and Sweden join it. Meanwhile, the talks with Russian President were open, German Chancellor noted.
That said, Scholz believes a peace treaty concluded between Moscow and Kiev is the sole possibility of removing sanctions against Russia.
"Russia should understand at some point that the only probable possibility of eventually lifting sanctions is to conclude an agreement with Ukraine, and this cannot be an imposed peace," he said.
Chancellor urged Russia again to withdraw its troops from Ukraine.
"As for the rest there is a clear principle: Ukraine solves those issues. We cannot hold negotiations on their behalf one way or another," he stressed.
The effect of sanctions is strong, the head of the German government stated.
"As a result, the Russian economy will be hit hard, while its development potential is very limited," he said.
Scholz and Putin discussed the situation in Ukraine in a telephone conversation on Friday. The discussion was held at the initiative of the German side, the Kremlin press service said. Following the conversation, the two leaders agreed to continue the discussion during contacts via various channels. The Russian president and the German chancellor have already had several telephone conversations since the start of the special military operation in Ukraine, each time paying attention to this issue in their conversations.
Russian President Vladimir Putin said on February 24 that in response to a request by the heads of the Donbass republics he had made a decision to carry out a special military operation, after which the US, the EU, the UK, as well as some other states, imposed sanctions against Russian persons and legal entities.