Politics
2022-May-15  13:37
DM: Iran to Boost Deterrence Power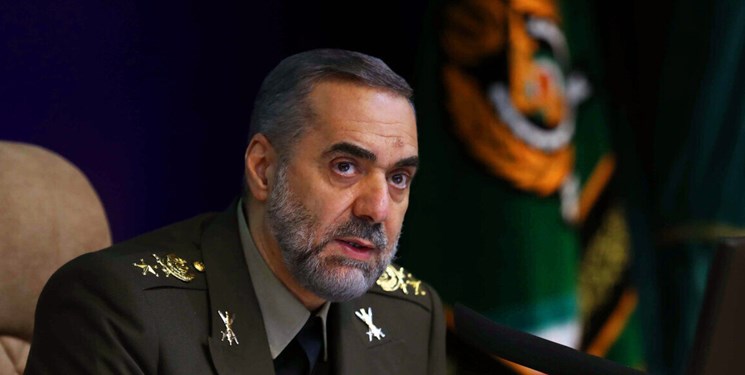 TEHRAN (FNA)- Iranian Defense Minister Brigadier General Mohammad Reza Ashtiani underlined that the deterrence power of Iran's Armed Forces will be further enhanced.
"The Iranian Defense Ministry will continue its main mission which is to support the country's Armed Forces and creating national power," General Ashtiani said. 
He pointed to the Defense Ministry's capabilities, specially in the field of joint technologies with the civilian sector, and said his ministry is ready to help other sectors in producing and transferring technical knowledge.
General Ashtiani, meantime, described deterrence as the man parameter to confront foreign hreats.
In a relevant development in mid-April, General Ashtiani hailed the country's Army for its services and successful efforts to protect the security and sovereignty of Iran.
He said that the wise recognition of the country's interests has encouraged the Islamic Republic of Iran Army to improve its ground force, the navy, and the air force relying on self-confidence and local capabilities to play a key role in maintaining security and sovereignty of the country and shine as a symbol of deterrence.
General Ashtiani said that designation of April 18 as the National Army Day is a sign of wisdom, insight, and foresight of the founding father of the Islamic Revolution late Imam Khomeini, who tried to foil plots hatched by enemies and revitalize the Army at the time when some ill-wishers attempted to pursue dissolution of the important force.
Security and defense plots in the last four decades against the Islamic Republic of Iran as well as other oppressed nations in the region, specially in West Asia hatched by the US and its regional allies showed that efforts made by Iranian Armed Forces in particular the brave Army could help preserve independence and sustainable security of the Islamic nation in the face of the foes, he noted.
The Islamic Republic has adopted modern military doctrine and defensive policies by the use of state-of-the-art technologies and innovations along with intelligent measures, General Ashtiani said, adding that the Army plays an important role in protecting Iran's soil, air, and waters based on its domestic capacities.