Politics
2022-May-17  13:10
Iran Inaugurates Drone-Manufacturing Plant in Tajikistan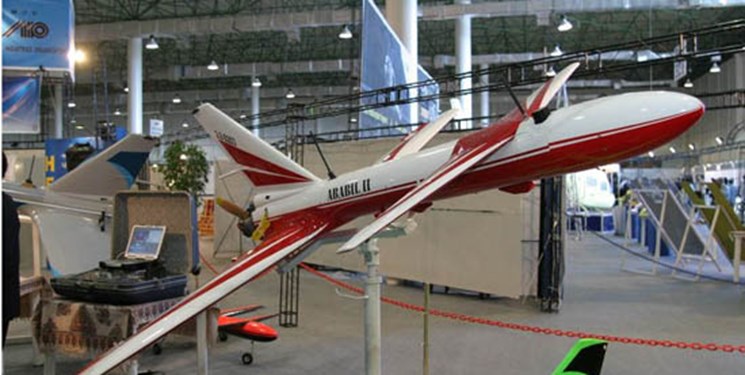 TEHRAN (FNA)- Chief of Staff of the Iranian Armed Forces Major General Mohammad Hossein Baqeri and Tajik Defense Minister General Sherali Mirzo inaugurated a plant in Tajikistan to manufacture Iran-made Ababil 2 drones in the Central Asian country.
The Ababil 2 UAV production plant was inaugurated in the Tajik capital of Dushanbe on Tuesday.
In order to strengthen and develop joint defense and military cooperation between the two countries, the plant was inaugurated in the presence of a group of Iranian and Tajik officials.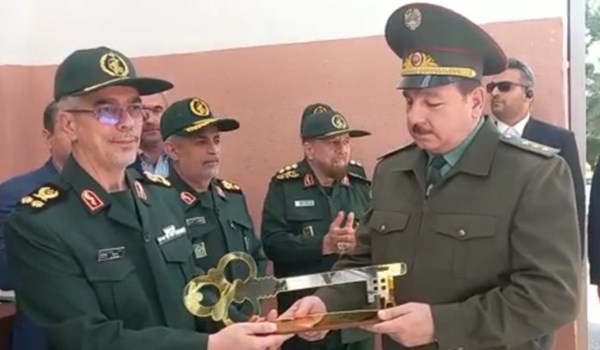 Addressing the ceremony, General Baqeri said that the Islamic Republic of Iran, with the efforts of its committed specialists and scientists and by using its internal capacities, has been able to make a significant growth in all military and defense dimensions, specially production of drones.
"Today we are in a position that we can export military equipment to allied and friendly countries in addition to meeting domestic needs in order to increase security and lasting peace," he said.
General Baqeri called opening of the Ababil 2 plant in Tajikistan a turning point in military cooperation between the two countries, and said, "God willing, in the future we will see more cooperation and interaction than all military defense levels between Iran and Tajikistan."
At the end of the ceremony, a symbolic key for the opening of the plant and the certificate for completion of the training course was awarded to the commander and staff of the Tajik Air Force.
General Baqeri also met with Head of Tajikistan's State Committee for National Security Saimumin Yatimov on mutual cooperation on security and border issues.
Strengthening the defense and military capabilities in order to increase cooperation in the common borders, as well as issues and developments in the region and Afghanistan were the most important topics of his talks.
The two sides emphasized continued interactions, consultations and specialized meetings on regional and mutual issues.
Deputy Defense Minister and Head of Iran Aviation Industries Organization (IAIO) Second Brigadier General Afshin Khajeh Fard underlined in December the country's astonishing progress in production of different military equipment, saying that the Iranian drones are favored by many customers in the market.
"In the aviation industry, we did not think that there would be such a large number of customers for Iranian drones," General Khajeh Fard said.
He added that Iran has also been able to produce air brakes, noting that today many countries well-known in aviation industry are asking to cooperate with Iran for joint production of air brakes.
General Khajeh Fard said that this shows the global tendency towards the products of the Iranian defense ministry's aviation industry, and stressed the need for the further expansion of the industry to attract more customers.