Economy
2022-May-21  14:07
Official: Iran, Oman Enjoy Needed Grounds for Expanding Trade Ties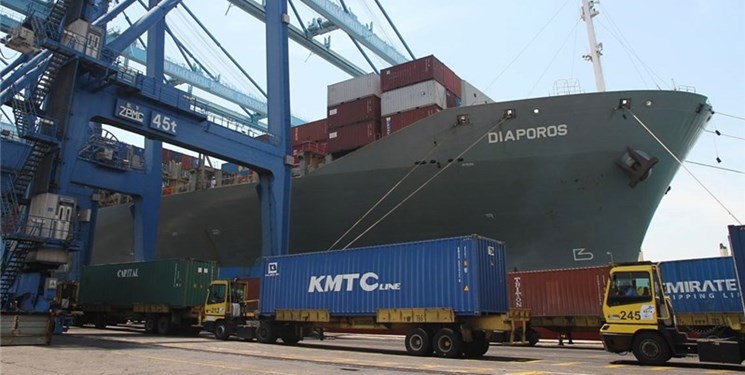 TEHRAN (FNA)- Iran and Oman enjoy good capacities for the further development of their trade relations and cooperation, an Iranian official said.
Iran's foreign trade with Oman increased significantly in 2021 and there is room for it to grow even further if the capacities are identified, Deputy Head of Iran-Oman Joint Chamber of Commerce Shahla Amouri said on Saturday.
She added that the trade between the two countries amounted to $1.336bln in 2021, while it was about $221mln in 2013.
Iran's exports to Oman increased from 146 million dollars in 2013 to 716 million dollars in 2021, Amouri said.
She also said that Iran imported $75mln worth of goods from Oman in 2013, but the number raised to $620mln dollars in 2021.
The figures are indicative of a 53-percent growth in business transaction between Iran and Oman in 2021 compared to 2020, Amouri said.
Omani Sultan Haitham bin Tarik in a decree earlier this week ordered the country's officials to boost cooperation with Iran in maritime transportation.
The royal decree calls for "the ratification of an agreement of cooperation between the government of the Sultanate of Oman and the government of the Islamic Republic of Iran on maritime transport, signed in Tehran on 8 December 2019", Times of Oman reported on Wednesday.
Omani media have reported that a high-ranking Iranian trade delegation making up of 30 representatives from Iranian private and government sectors visited Oman on Monday, May 16, for talks on removing obstacles to trade cooperation between the two countries.
Head of the Trade Development Organization of Iran (TPOI) Alireza Peiman Pak was also on a visit to Oman.
He held a meeting with the managing-director of Oman Shipping Company to discuss the formation of a joint venture on maritime transportation on Wednesday.
The Iranian official said that Iran and Oman have strategic positions and they can implement projects to export and transit goods.
He also stressed the need for the two countries to increase their share of regional market through enhancing trade infrastructure especially in shipping, transit and international transportation as well as the north-south transit corridor.
Head of Oman's Chamber of Commerce and Industry Saleh Juma was also present in the meeting.
He said that the two countries are going ahead with their efforts to increase their trade ties.