Economy
2022-May-22  12:29
Iran, Oman Reach Agreement to Jointly Develop Gas Field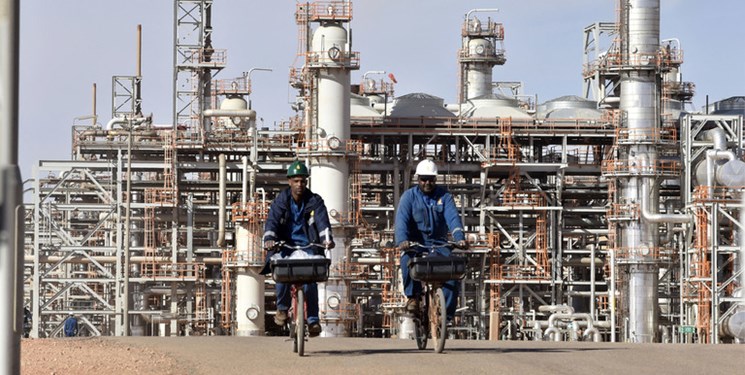 TEHRAN (FNA)- Tehran and Muscat reached an agreement to start joint development of Hengam gas field.
The agreement was made during a recent visit by Iranian Oil Minister Javad Owji to Muscat which envisages revival of a deal for natural gas exports to Oman and jointly develop Hengam natural gas field in the Strait of Hormuz in the Persian Gulf.
The deal was initially agreed between the two countries in 2005 for daily exports of 30 million cubic meters of natural gas to Oman through a pipeline, beginning in 2008, that was set to increase more than two-fold to 70 million cubic meters a day in four years.
The deal, however, was never signed and the pipeline was not constructed due to the sanctions against Iran.
Later in 2013, the two countries again agreed a 15-year deal for exports of a daily 28 million cubic meters of Iranian natural to Oman through the pipeline, underneath the Persian Gulf. This deal also did not materialize.
The new agreement between the Iranian oil minister and his Omani counterpart promises to give Iran a key share in Oman's natural gas imports.
Hengam oil field contains Iran's lightest crude and has been partially developed by the country. The new agreement will see the development of new phases of the field, which contains both natural gas and oil.
An official with the Trade Promotion Organization of Iran (TPOI) said last month that Iran was planning to start exports of gas and electricity to Oman.
"We are pursuing the exports of gas and electricity to Oman," Farzad Piltan said.
"Next year we will hold a joint economic commission between Iran and Oman in the presence of officials from the Iranian industry in Muscat," he added.
"The follow-up committee of the 18th meeting of Iran-Oman Joint Commission was held virtually this year, and we hope to be able to hold this committee next year to pursue on the understandings reached between the two countries in various fields," Piltan noted.
He stressed that the most important projects on the agenda of Iran and Oman are gas exports, while electricity export from Iran to Oman is also on agenda.