Politics
2022-May-22  18:00
Iranian Army Overhauls F-14 Fighter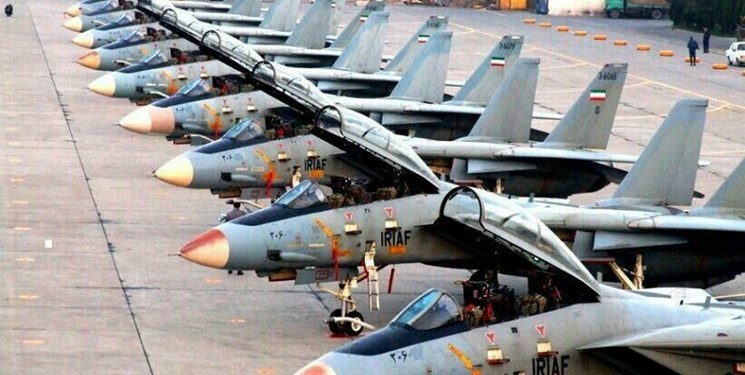 TEHRAN (FNA)- Experts at the Iranian Army Air Force base in the Central city of Isfahan overhauled an F-14 fighter jet.
The Army Air Force managed to overhaul an F-14 fighter jet, which was grounded for 18 years, Commander of the Iranian Army Air Force Brigadier General Hamid Vahedi said.
He added that the overhaul operations on the aircraft was conducted in the Air Force's base in Isfahan over a period of three years.
"Our enemies never thought we could overhaul this aircraft and use it after years, seeing its very complicated maintenance," General Vahedi said.
He added that thousands of parts of the fighter plane were replaced or repaired during the overhaul process.
"From a to z of the repair and maintenance process was carried out by domestic experts and we needed [the help of] no foreign company," General Vahedi said.
In a relevant development last year, the experts at the Iranian Army Air Force's martyr Habibi Zaham base in the Northeastern city of Mashhad overhauled an F-5 bomber fighter jet.
"With the efforts of young, talented and committed specialists and experts of martyr Habibi Zaham base in Mashhad, an F-5 fighter-bomber aircraft was overhauled in 10,000 man-hours of work, relying on domestic power and indigenous know-how, and joined the air fleet of the Islamic Republic of Iran," Commander of the base General Hamid Mostafavi said at the time.
He described the achievement as an honor for the Air Force which has been able to overhaul fighter jets by reliance on the domestic skills.
"Today, the know-how to overhaul different types of aircraft, train pilots and supply the needed parts and weapons has become indigenized in the Army Air Force and we are not dependent on foreign countries at all," General Mostafavi said.