Politics
2022-June-8  18:19
Armenian Parliament Vice-Speaker: Yerevan Deems Broadening of Ties with Tehran Important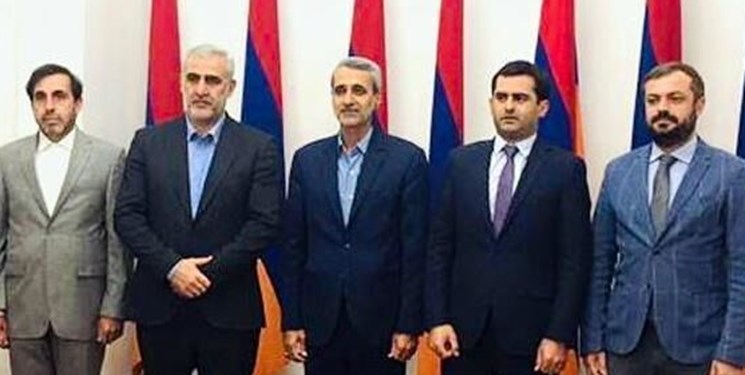 TEHRAN (FNA)- Armenia's National Assembly Vice-Speaker Hakob Arshakyan underlined that his country regards the widening of relations with Iran as strategically important.
Arshakyan made the remarks in a meeting with Deputy Chairman of the Iranian Parliament's National Security and Foreign Policy Commission Abbas Moqtadayee in Yerevan on Wednesday.
He welcoming the delegation members who arrived in Armenia within the framework of the CSTO PA Council Session, and said that the inter-parliamentary format is the best platform for discussing issues of mutual interest.
"The cooperation between Armenia and Iran can be a good example for two countries, which are guided by the agenda of peace, development and dialogue between civilizations," Arkashyan added.
The year 2022 will also mark the 30th anniversary of the establishment of diplomatic relations between Armenia and Iran.