Politics
2022-June-13  14:38
260 Iranian Lawmakers Underline Support for Iran's Reciprocal Moves against IAEA Resolution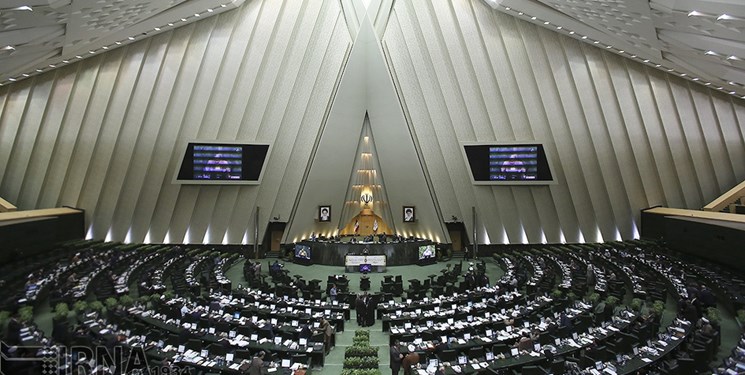 TEHRAN (FNA)- A sum of 260 Iranian lawmakers condemned the recent resolution issued by the International Atomic Energy Agency Board of Governors against Tehran, and said that the move proved that the IAEA and its director general (Rafael Grossi) have lost all their technical credibility.
"Unfortunately, the [IAEA] director general himself, and subsequently the secretariat of the International Atomic Energy Agency, have clearly lost their technical credibility," the Iranian lawmakers said said in their statement while referring to Rafael Grossi's recent visit to Israel.
"The visit by Rafael Grossi coupled with the fact that the Israeli regime does not recognize the nuclear Non-Proliferation Treaty (NPT), was the most evident sign of Grossi's biased behavior that cast doubt on his commitment to implement his respective organization's mission, which is to ensure nuclear disarmament," the statement added.
The Iranian lawmakers pointed out that numerous IAEA reports verified that the Islamic Republic of Iran, through its goodwill, provided the UN nuclear watchdog with unlimited access to the country's nuclear sites.
However, they emphasized, the IAEA has failed to use such opportunities to resolve Western claims over Iran's nuclear program, while raising new irrelevant questions each time that made Iran doubtful of the need for such bilateral cooperation.
The lawmakers further said that the agency has used the allegations made by the Zionist spy service as the basis for its requests to access Iran's nuclear facilities, in contradiction to its own rules and regulations.
"This is a clear indication of the political and non-technical nature of the IAEA's demands on the remaining issues and the three allegedly undeclared nuclear sites," the statement added.
The lawmakers also expressed their support for moves to reduce Iran's cooperation with the IAEA, such as turning off the cameras that are active under the Safeguard Agreements.
Last Wednesday, the US and three European countries of Britain, Germany, and France offered an anti-Iran draft resolution to the IAEA Board of Governors based on allegations made by the Zionist regime on Iranian nuclear activities.
The anti-Iran resolution was approved with 30 votes in favor, two votes against (Russia and China), and three abstentions (India, Libya, and Pakistan).
In reaction to the approval of the resolution, Iran halted certain collaborations with the IAEA, which were beyond safeguard agreements and were conducted by Iranians to show their good faith.
In a relevant development on Thursday, the AEOI issued a statement while declaring that the Islamic Republic has so far shown extensive cooperation with the IAEA, which has not been appreciated, so the AEOI decided that beyond safeguards cameras measuring On-Line Enrichment Monitor (OLEM) and flowmeter to be deactivated as of Thursday.