Politics
2022-June-16  16:12
Iran's Home-Made 'Zoljanah' Satellite Carrier under Launch Tests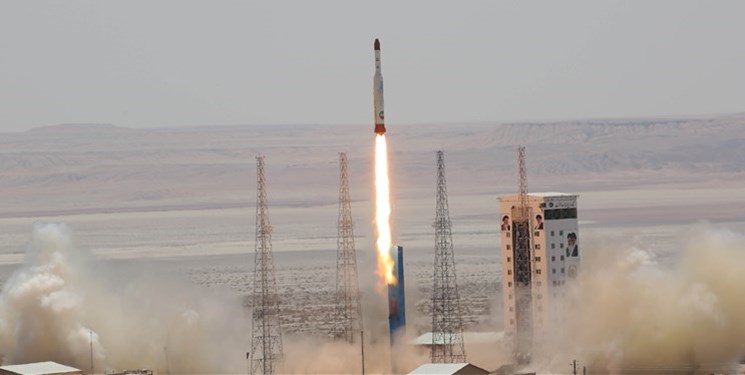 TEHRAN (FNA)- Spokesman of the Space Department of the Iranian Defense Ministry Ahmad Hosseini said that the country plans to test its domestically-developed Zoljanah satellite carrier.
"Three launches of the Zoljanah satellite carrier were planned for research; one has so far been conducted and two others will be carried out later," Hosseini said on Wednesday.
The performance of the three-stage carrier, which uses compound fuel, can be evaluated in each launch, he said.
The satellite carrier weighs 52 tons and is 25.5 meters in length. It can carry loads of up to 220 kilograms at an orbit of 500 kilometers above the surface, Hosseini said.
Last week, the Iranian Space Agency said work has been underway to prepare seven more satellites for launch into the orbit.
The Islamic Revolution Guards Corps (IRGC) Aerospace Force successfully launched a new reconnaissance satellite named 'Nour-2' into the orbit in March.
'Nour-2' satellite was sent to the space on the back of the home-built launcher Qassed (messenger) and was placed into the orbit at an altitude of 500 km.
The satellite is tasked with reconnaissance, and was placed into the orbit after 480 seconds at the speed of 6.7 km/s.
'Nour-1', the first military satellite of Iran, was successfully launched and put into orbit by the Qassed carrier in April 2020. It was placed into the orbit at an altitude of 425km.
In July, the IRGC Aerospace Force released images taken by Nour-1, showing al-Udeid base in Qatar, which hosts thousands of US forces.
The images taken through mosaicking method by Nour-1 Satellite, which was launched successfully on April 22, were high resolution and showed the US biggest airbase in the Middle-East in Qatar which hosts nearly 13,000 American forces.
The IRGC launched the satellite aboard Qassed (Carrier) satellite carrier during an operation that was staged in Dasht-e Kavir, Iran's sprawling Central desert. The Launcher Qassed is a three-stage launcher using compound solid-liquid fuel.
Iranian officials have always stressed that the country's military and arms programs serve defensive purposes.
Defense analysts and military observers say that Iran's wargames and its advancements in weapons production have proved as a deterrent factor.